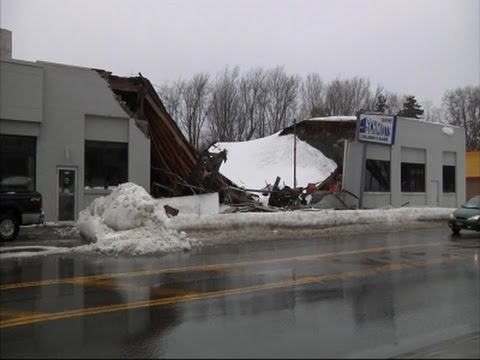 View 23 Items
Associated Press


BUFFALO, N.Y. (AP) — Evacuation plans are being prepared and the Red Cross is setting up shelters as rising temperatures begin to melt 7 feet of snow in the Buffalo area, causing a risk of flooding.
Gov. Andrew Cuomo said Sunday that the only a few driving bans remain in effect as snow removal crews continue to dig out streets.
Buffalo Mayor Byron Brown said 100 percent of streets in the city are passable after more than 85,000 tons of snow was carted from South Buffalo.
Temperatures approached 50 degrees in Buffalo on Sunday and were expected to be near 60 on Monday. The National Weather Service said street flooding should be expected in urban areas where storm drains are blocked by the heavy snow.
The weather service says as much as six inches water is being held in the now-melting snowpack.