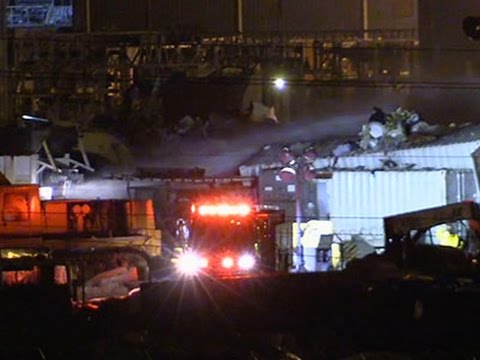 View 2 Items
Associated Press

FREEPORT, Grand Bahama (AP) — Severe weather was likely a factor in the small plane crash that killed nine people, including a prominent Christian minister and his wife, on approach to the island of Grand Bahama, the foreign minister said Monday.
Heavy rain was buffeting the region when the Lear 36 Executive Jet struck a shipping container crane in Freeport as it tried to land, Foreign Minister Fred Mitchell said.
Mitchell said that a commercial Bahamasair flight making the same route, from Nassau to Freeport, had turned back because it was unable to land around the same time as the flight carrying the Rev. Myles Munroe and several members of his Bahamas Faith Ministries.
Civil aviation authorities launched the investigation on Monday.
The death of Munroe, one of the most prominent pastors in predominantly Christian Bahamas, stunned the country, Mitchell said.
"It is utterly impossible to measure the magnitude of Dr. Munroe's loss to the Bahamas and to the world," Prime Minister Perry Christie said. "He was indisputably one of the most globally recognizable religious figures our nation has ever produced."
Munroe, 60, and his entourage were traveling to Grand Bahama to attend the 2014 Global Leadership Forum that he organized. He planned to have dinner in Freeport about 90 minutes after his plane's scheduling landing with former United Nations Ambassador Andrew Young, a speaker at the event, Mitchell said.
Munroe's wife, Ruth, was also on the plane, along with the pastor considered second-in-command at Bahamas Faith Ministries, Richard Pinder, as well as the group's youth minister and his wife and child.
Munroe grew up poor in the Bahamas and built a ministry and educational organization modeled after his alma mater, Oral Roberts University, in Tulsa, Oklahoma. He went on to create a successful career as a spiritual adviser, motivational speaker and to run a leadership program that included the annual conference in Freeport.
"He has really put his name on the world stage and helped the Bahamas achieve recognition for talent," the foreign minister said.