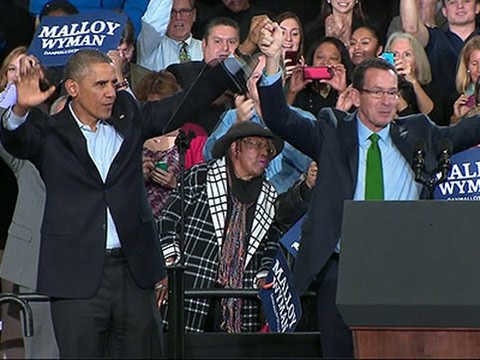 View 4 Items
Associated Press

LANSING, Mich. — Candidates for Michigan governor, U.S. Senate and other statewide offices are making further attempts on the eve of Election Day to get their supporters to vote.
Republicans hope for a repeat of 2010, when voters swept Republican Rick Snyder into the governor's office and gave him a GOP-controlled Legislature to work with. Democrats hope Mark Schauer spoils the governor's re-election bid Tuesday and they wrest control of the state House.
The race to succeed retiring U.S. Sen. Carl Levin is another big contest. The Democrat appears likely to hand the reins to Democratic U.S. Rep. Gary Peters, who has led in polling over former Republican Secretary of State Terri Lynn Land in a contest the GOP once seemed confident about. Polls have shown a tighter gubernatorial race.
Candidates will be out across Michigan on Monday looking for votes and rallying campaign volunteers.
Snyder and Land plan to participate in a GOP bus tour through Detroit and the suburbs. Schauer and Peters will focus their efforts in Flint and the Detroit area.
Also seeking re-election are Attorney General Bill Schuette and Secretary of State Ruth Johnson, Republicans hoping to fend off challenges from Michigan State University associate law professor Mark Totten and attorney Godfrey Dillard.
Voters also will decide the makeup of the state's 14-member U.S. House delegation — which is losing at least five representatives, including John Dingell, the longest-serving member of Congress in history — the Michigan Supreme Court, the state Board of Education and three university boards.