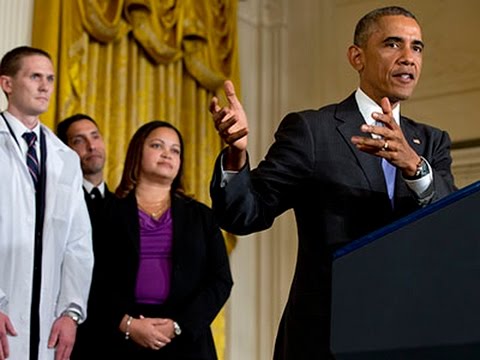 View 3 Items
Associated Press

WASHINGTON — President Barack Obama says the United States can't hermetically seal itself off from the world in the fight against Ebola.
Obama says doctors and nurses from the United States who have volunteered to fight Ebola in West Africa are American heroes who must be treated with dignity and respect. He cautions against discouraging their work with restrictive measures that confine them upon their return.
Obama spoke Wednesday at the White House surrounded by health care workers who have volunteered or will volunteer to serve in Liberia, Sierra Leone or Guinea, where the disease has killed more than 5,000.
Obama says the U.S. medical system is better prepared to handle any cases of Ebola in the United States.