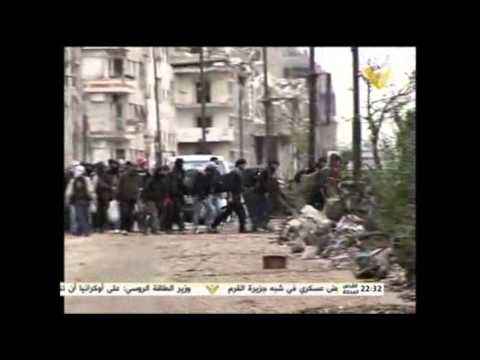 View 2 Items
Associated Press

HOMS, Syria — Bulldozers cleared rubble Friday from the streets of battle-scarred districts in the central Syrian city of Homs after government troops entered the last rebel-held neighborhoods for the first time as part of an agreement that also granted opposition fighters safe exit from the city.
The government quickly forged ahead even as another aspect of the negotiated deal hung in the balance. A last batch of some 300 fighters waiting to leave for rebel-held areas north of Homs had been held up after opposition fighters in northern Syrian prevented aid from reaching besieged pro-government villages.
The aid delivery to the communities of Nubul and Zahra in Aleppo province was part of the agreement allowing rebels to leave Homs.
Some 1,700 rebels have left Homs since Wednesday under the deal struck by the government and opposition. The withdrawal, which brought an end to a fierce, two-year battle for the heart of Syria's third-largest city, marked a major victory for President Bashar Assad in the civil war.
It was a devastating blow, both symbolically and strategically, for Syria's rebels. The deal handed Assad control of the city once known as "the capital of the revolution," as well as a geographic linchpin from which to launch offensives on rebel-held territory in northern Syria
Homs Gov. Talal Barazi said that engineering units were combing the old neighborhoods of the city, including the former opposition stronghold of Hamidiyah, in search of mines and other explosive devices to dismantle.
A few people trickled into Hamidiyah, a predominantly Christian neighborhood, on Friday to check on belongings.
Imad Nanaa, 52, had returned to check on his home for the first time in almost three years. Miraculously, he found it almost intact compared to other houses with broken windows and some damaged furniture.
Speaking nervously and hurriedly because he wanted to leave the area as quickly as possible, he said he was looking forward to return with his family as soon as the army allowed it.
"This deal has saved us from more blood and destruction," he said.