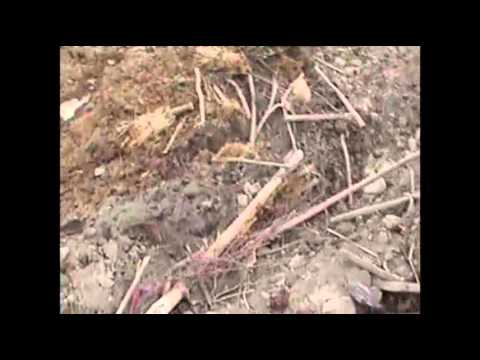 View 20 Items
Associated Press

ABI BARIK, Afghanistan — Three days after the earth swept through his village, burying entire houses and hundreds of people, Hashmat Khan is still digging in search of his family.
Standing in a hole he'd dug out that reached over his head, Khan said six members of his family were buried in the horrific landslide that swept over the village of Abi Barik in Badakhshan province.
"We have rescued two injured and taken out two dead bodies, and now we're trying to find two more," he said.
The landslide Friday killed hundreds of people — still no one has an exact number — and destroyed 300 homes and displaced hundreds more families.
Stranded and with no homes, many of the families have struggled to get aid. Some have gone to nearby villages to stay with relatives or friends, while others have slept in tents provided by aid groups. The unlucky ones have slept outside.
One of the school teachers, Abdul Fatah Zafari, said the villagers have surveyed all the families and believe that around 50 students between ages of six to 15 died in the landslide.
The school building survived. But with what's left of Abi Barik under threat of further landslides and flooding, the surviving children haven't been able to attend school.
Zafari said he understood that helping needy people was the immediate priority but appealed to the government to also think about the school and health clinic.
The landslide was likely triggered by heavy rains that have fallen across northern Afghanistan in recent weeks. It broke off such a massive chunk of earth, burying hundreds of homes, that officials have said it will be impossible to bring up all the bodies. Still, many villagers have continued digging on their own.
Azizullah, who goes by one name as do many Afghans, said he was working on a construction site when he heard about the landslide and hurried home. His house was covered with mud but eventually he was able to find his wife and children alive. But his father and one of his brothers are still missing.
"Probably they have died, but still we are looking for them," he said. "Over the past three days we have been digging in the area where we think they might be to find their bodies, but we couldn't find any of them."