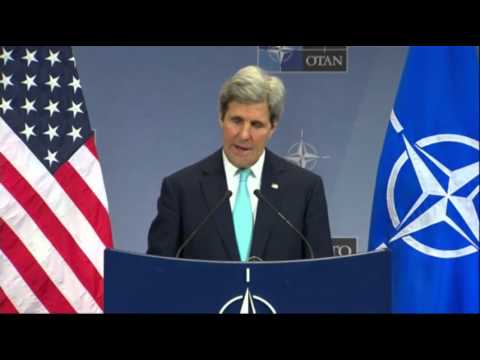 View 2 Items
Associated Press

JERUSALEM — The Palestinians are not walking away from U.S.-led efforts to reach a peace deal with Israel, a top Palestinian official said Wednesday, a day after their renewed bid for international recognition of a "state of Palestine" threw Washington's already troubled Mideast mission into further disarray.
As part of the terms for returning to negotiations in late July, Palestinian President Mahmoud Abbas had promised to suspend Palestinian membership applications to U.N. agencies and international conventions.
Israel, in turn, pledged to release 104 long-held Palestinian prisoners during the talks, which were to last until late April.
But in a surprise move on Tuesday, Abbas signed letters of accession to 15 international conventions, saying this was a response to Israel's failure to release the last of four groups of prisoners by the end of March.
Israel has not responded. U.S. Secretary of State John Kerry canceled plans to return to the Middle East on Wednesday, but also said it's "completely premature" to write off the Israeli-Palestinian talks.
There were some indications from Palestinian officials that Abbas' unexpected step was largely intended as a pressure tactic. Keeping on good terms with the U.S. and negotiating the terms of a Palestinian state with Israel remain pillars of Abbas' political strategy.
Yasser Abed Rabbo, the secretary-general of the Palestine Liberation Organization, said Wednesday that the Palestinians are not turning away from negotiations.
"We hope that Kerry renews his efforts in the coming days," Abed Rabbo told a news conference. "We don't want his mission to fail."
The PLO official also suggested that joining the 15 international conventions would not lead to dramatic changes on the ground.
"This step will affirm the status of Palestine in the international community legally and politically," he said. "It is a good step on our way to get the recognition from the entire world of our status as a state, equal to other states, but under occupation."
In November 2012, the U.N. General Assembly overwhelmingly recognized a state of Palestine in the West Bank, Gaza and east Jerusalem — lands Israel captured in 1967 — as a non-member observer state. The vote came despite objections from the U.S. and Israel, which portrayed it as an attempt to bypass negotiations.
Palestinian officials have said that recognition paved the way for the Palestinians joining 63 U.N. agencies, conventions and institutions, including the International Criminal Court.
The Palestinian foreign minister, Riad Malki, on Wednesday handed the letters of accession signed by Abbas to the relevant parties, including a U.N. envoy, his office said.
Among other things, Abbas requested accession to the Geneva Conventions, which establish standards of conduct and treatment of civilians at times of conflict, and to various human rights treaties.
The International Criminal Court was not on the list. The ICC is seen by some as the Palestinians' "doomsday weapon" because it could theoretically open the way to war crimes charges against Israel over its settlement construction on war-won land.
Abbas' step came at a time when Kerry's mediation efforts already appeared in trouble. Kerry had set an April 29 deadline for the basic outlines of an Israeli-Palestinian deal, but in recent weeks was pushing both sides to extend the talks until the end of the year.
The Palestinians said they would not discuss an extension until the last group of veteran prisoners was released. Israel, in turn, was trying to make that group part of a new deal on extending the talks.
Earlier this week, Kerry apparently raised the possibility of throwing the fate of U.S. spy Jonathan Pollard into the mix in hopes of breaking the logjam.
Israeli Prime Minister Benjamin Netanyahu has long lobbied for an early release of Pollard, an American Jew who has served nearly 30 years for spying for Israel.
Kerry suggested Tuesday that no progress has been made on a prisoner swap, though he did not refer to Pollard by name.
"At this point in time, no agreement has been reached with respect to any prisoner," Kerry said.