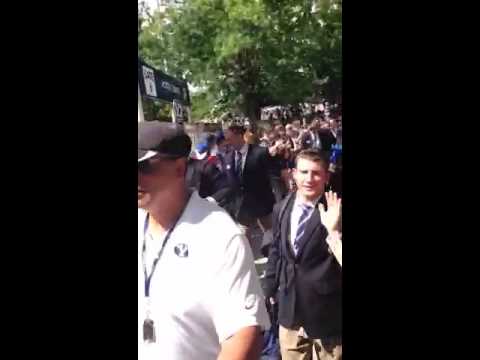 Before weather delayed the start of another BYU football game, the Cougars joined in a new pre-game tradition Saturday.
The BYU football team participated in a Cougar walk along the east side of LaVell Edwards Stadium before the game against No. 15 Texas. The walk began at the northeast corner of the stadium and went along the east side down to the southeast gate.
The BYU marching band was at the head of the Cougar walk, followed by the school's cheerleaders. Head coach Bronco Mendenhall followed, with Cougar football players, adorned in BYU blue blazers and ties, in tow.
The event gave fans the opportunity to high-five and cheer on the Cougars as they headed into the stadium for pre-game preparations.