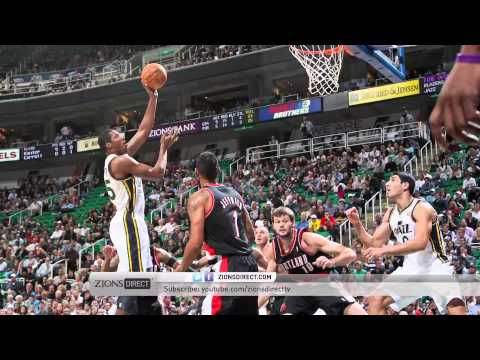 View 2 Items

BrandView
This story is sponsored by Zions Direct.
Click
to learn more about Zions Direct.
The past 28 years of Utah Jazz basketball have shaped more than fans and athletes. It has cemented its influence on the game and in the community. We remember the days of Stockton to Malone and thank Larry H. Miller for his vision in leading this franchise. He helped build a team with the intent to win. By doing so, the team has positioned itself in a place to give back to the community that built it. Now its ability to give back is increasing.
The effect the franchise has on the community is exhibited best by its Jr. Jazz Program. The programs outreach now spans five western states and works with 60,000 youth players making it the NBAs largest Jr. basketball program.
The Jazz have made the playoffs 24 out of the last 28 years. The teams winning record has sparked economic growth and created die-hard fans and athletes who crave the playoff excitement.