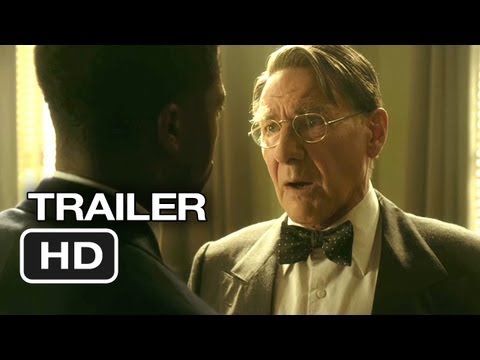 View 2 Items

"42" is opening in theaters this weekend.
Based on the story of Jackie Robinson, the first African American player in the history of Major League Baseball, debuted for the Brooklyn Dodgers in 1947. His cultural impact was tremendous as Robinson's major league accomplishments contributed significantly to the civil rights movement.
8
comments on this story
Robinson was the 1947 Rookie of the Year, the first Rookie of the Year award ever given. He played in six World Series, aiding the Dodgers to the 1955 World Championship. He was selected for six baseball All-Star games and was inducted into the Baseball Hall of Fame in 1962. Major League Baseball universally retired Robinson's number, 42, in 1997. Save for the occasional "Jackie Robinson Day" in which everyone wears his number, no one will wear number 42 again on an American professional diamond.
The debut of this weekend's movie got the sports staff at the Deseret News debating which sports movies are the greatest of all time and where this new film will fit in with the rest.
Read our assessment of what are, prior to this weekend's release, the greatest 20 sports movies out there.
Feel free to tell us where we messed up by tweeting at @desnewssports with the hashtag #42.
The synopses herein contained are provided courtesy of OK.com