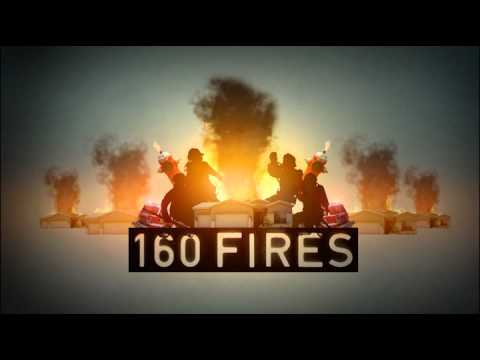 View 2 Items
YouTube

In 2012, the Deseret News, Emergency Essentials, Utah Disaster Kleenup and Be Ready Utah teamed up to bring Utahns four months of emergency preparedness information. This year, readers will be treated to a similar number of reminders, tips, tricks and tidbits to help them and their families get ready for disaster.
It's not just a major 7.0 earthquake we're talking about here. We learned in the run-up to the first Great Utah ShakeOut about what such an earthquake can do to disrupt utilities, damage buildings and bring everything to a standstill. That earthquake is the reason we're doing the Great Utah ShakeOut again on April 17 at 10:15 a.m. Sign up to participate at ShakeOut.org/Utah. Also, readers should encourage their families, friends, neighbors, church members and co-workers to participate.
Joe Dougherty explains how to gather and build your personal emergency preparedness supplies and how to prepare your home. Below are links to Dougherty's columns.
Jan. 18, 2013: It's back! The Great Utah ShakeOut helps Utahns prepare for anything
Jan. 25, 2013: Prepare for Mother Nature's various hazards
Feb. 1, 2013: Who will make your emergency kit?
Feb. 8, 2013: The Great Utah ShakeOut: Hunt for home hazards
Feb. 15, 2013: What we learned from the last ShakeOut
Feb. 22, 2013: Lots to learn from the fire season
March 1, 2013: Toilets may seem to use you in a disaster
March 8, 2013: Great Utah ShakeOut: Sanitize to stay alive
March 15, 2013: If disaster strikes while you're at work
March 22, 2013: Disabilities require special attention before disaster strikes
March 29, 2013: Prepare for disaster with April 13 conference
April 5, 2013: How to really help your neighbors in an emergency
April 12, 2013: ShakeOut, don't freak out during earthquake drill
April 19, 2013: = windowScrollTop)); } function triggerGaEvent() { if (checkVisibility('.article-body-text-wrapper')) { document.removeEventListener('scroll', triggerGaEvent); if (ga) { ga(function (tracker) { window.dataLayer.push({ "event": "trigger-ga-event", "eventCategory": "Scroll Depth", "eventAction": "Article Complete", "eventLabel": "|" }); }) } } } document.addEventListener('scroll', triggerGaEvent);