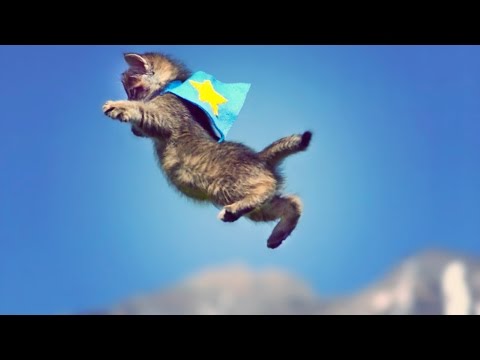 View 3 Items


Unless you're hiding in a hole somewhere or just don't spend much time online, you've seen this: "The Real Life Fruit Ninja," starring Utah actor Christian Busath and created by BYU alumni Scott Winn and Brendon Bytheway (also known as Scott & Brendo).
What you might not know is that this was not their first viral video. Among others, Scott & Brendo posted this video of the kind of kitties that make you go "ahwwww!" dressed up in super-kitty outfits worthy of a double-"ahwww!"
I ran across it the other night when a friend shared it on Facebook, and I showed it to my kids. They must have watched it 20 times. And now my 4- and 6-year-olds won't stop talking about getting a kitty. Who knows, after watching this, I might just give in.
We also included the full version, in case you need even more flying kitties.
#Trending is a DeseretNews.com column in which our Web producers share content they have seen trending on social media.