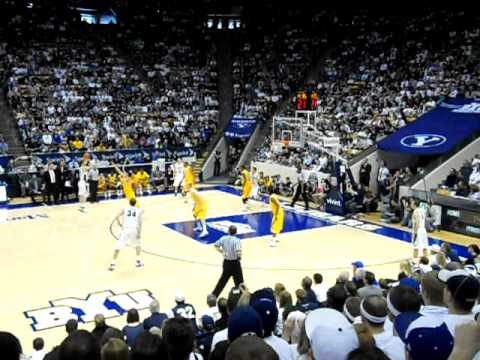 With five seconds left in the Kings-Pistons game on Jan 1, Sacramento was down by six points. Jimmer Fredette got the ball with a chance to take a foul and go to the free thrown line. Inexplicably however, Jimmer took the ball and did a 360 spin to avoid the lunging Piston defender and took an off balance shot from beyond the arc which missed, sealing the Kings loss.
Fredette hit a three on a similar play against Wyoming during his last home game with BYU.
No word on whether or not the style points would have been enough to give the Kings the win had the shot acually gone in.