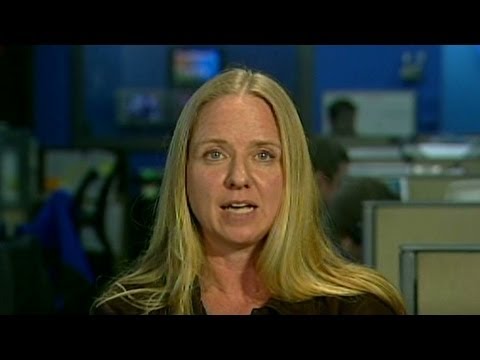 View 2 Items
YouTube

Liza Long, whose blog post about her struggles with her mentally ill son went viral after it was posted in the wake of the Connecticut school shooting, defended the post in an interview with CNN, saying it was a cry for help.
"I have to face up to the fact that I have a sick son, and we need help," Long said. "That's really what the blog post was about. It was about — it was a cry for help in a situation where I was feeling very helpless."
Long said her son knows about the blog post, and his take on it is, "Mom, if we can help people to understand, then this is a good thing."
The Huffington Post, which reprinted Long's article, followed up later with an article saying its comment section was overflowing with stories of families nationwide caring for children with mental illnesses.
(My daughter) would be fighting me, biting me, scratching me. One time I had to lock her in the bathroom so she would not hurt herself — once she fell asleep, she woke up as if it was a new start to the day . . . and it was like nothing ever happened and I also pretended it was a new day and a new start," one comment read.
Other comments shared painful experiences where mentally ill individuals were unable to receive treatment until they did something violent or had charges pressed against them, the article said. Those tales were similar to Long's, who wrote that her choices as a parent include having her child charged with a crime so that he is put in prison.
Long's story is one that clinical psychologist Jeff Gardere told The Huffington Post he hears far too often, and also one that gives permission to other parents to speak out.
The post has become a "rallying cry" for those fighting to increase access and funding for mental health services, Susanna Schrobsdorff wrote at Time. The question the nation should be asking now is, "how can we help?" Schrobsdorff said.