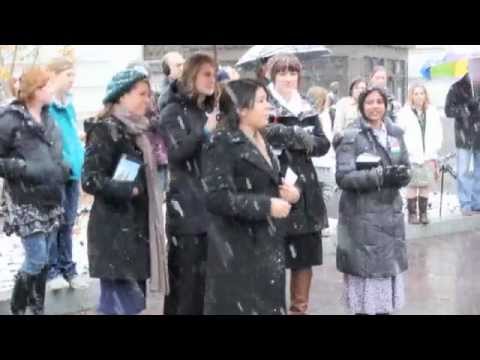 On Saturday, Dec. 8, more than 200 future sister missionaries of The Church of Jesus Christ of Latter-day Saints gathered at Salt Lake's Temple Square to celebrate their upcoming service.
The LDS Church has seen a drastic increase in missionary applications, particularly from women, since the church announced a lower age requirement for both men and women at the 182nd Semiannual General Conference in October.
In a video of the event, soon-to-be sister missionaries share where they are going to serve, some waving the national flags of their destinations. The women finish the video by singing "Called to Serve" while bracing the morning snow.