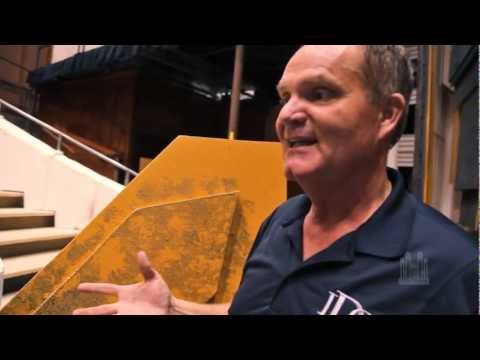 View 7 Items
mormontabchoir



The Mormon Tabernacles Choir's annual Christmas concert begins this week, and the choir is giving viewers sneak peeks of this year's spectacular.
Over the past week, the choir's YouTube channel has released three sneak peeks showing behind-the-scenes work on this year's set, costumes and dance numbers.
Each year, organizers overhall the Conference Center with a new theme, decking the stage with lights, building new staircases, creating intricate sets and usually including at least one "wow" moment.
The concert draws a packed crowd every year. Tickets, while free, are hard to come by, with most being distributed through an online lottery.
That said, choir President Ron Jarrett encouraged people to try to attend by waiting in the standby line.
"Although not everyone was fortunate to get tickets, we do hope they will still come and go to the standby lines. We are confident most of them will be able to get in," Jarrett said.
Concert goers will not only hear numbers from the 360-member choir, but they will also hear numbers from Tony Award-winning singer Alfie Boe and journalist Tom Brokaw.
The concert opens Thursday Dec.13 and runs through Sunday Dec. 16.
More videos of the choir, including past performances, can be seen here.