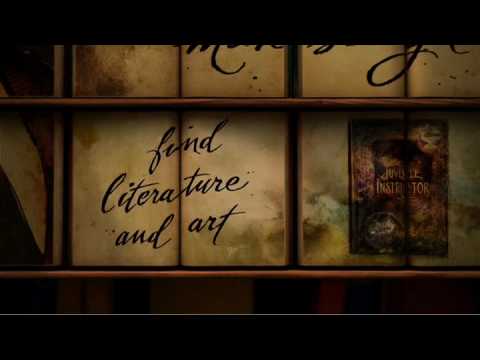 View 13 Items
YouTube

What you're looking for is people who are leaders. Brains are not enough. But if they're smart enough and a leader they'll dig in and start to figure out things. Ideally, you want a leader in every chair.

—Sheri Dew, Deseret Book's president and CEO
SALT LAKE CITY — More than a century ago, a small bookstore opened its doors on South Temple in Salt Lake City, with hundreds of books arranged neatly on dozens of shelves.
At the time, the bookstore stood on the edge of the frontier, a place where covered wagons rumbled down dusty dirt roads.
Over the years, the bookstore grew, and the valley with it, and soon there were stores across the Wasatch Front, the shelves filled with LDS scriptures, biographies of LDS Church leaders and even Mormon-themed cookbooks.
Eventually, CDs of Gladys Knight and Michael McLean rested alongside those of the Mormon Tabernacle Choir, and the walls held framed photographs of temples as well as artists' depictions of Jesus Christ.
Growth was steady and solid. Then came the digital revolution, which rattled the book publishing and retail world everywhere, leaving some to wonder whether traditional publishing would survive.
Rushing to save the centuries-old brand, the owners tapped a new leader and asked the bookstore to fill an expanded mission. After some introspection and stretching, the organization began a two-part transformation: reinventing the traditional retail and publishing business while also pioneering new digital innovations.
"Deseret Book has been around since 1866. That's not a brand you throw away," said Sheri Dew, Deseret Book's president and CEO, and choreographer of the company's efforts to innovate.
"But it's a challenge for us to transform the legacy while still growing and expanding the digital opportunities associated with the business."
And it continues to be a challenging, changing business, said Len Vlahos, executive director of the Book Industry Study Group, the leading U.S. book trade association for standardized best practices, research and education about publishing.
"There are a lot of people reinventing their businesses, and there's some consolidation certainly, but I think this is as much a time for opportunity as anything else," he said.
The once small frontier bookstore is reveling in the new challenges and opportunities, eagerly pushing forward with its new charge — to reach hundreds of millions of people worldwide with inspiring and encouraging messages in a variety of ways.
"The world is filled with polluted communication of all kinds," says Dew. "Should we sit on our hands or should we say there are other ways to look at and live life? The clearest way to have influence is to communicate in some fashion. The things that go out of this building … change lives."
Embracing technology
Growing up on the wind-swept plains of Kansas, Dew remembers the spring she got the chicken pox and was devastated when she learned she would have to miss almost two weeks of school.
The next day when Dew's mother ran errands, she returned with Dew's very own geography book, purchased from the school.
"I can still picture lying on the couch reading my geography book," Dew says. "It was a great vista into … places around the world that I could barely imagine. I loved it."
Dew's love of books has only grown, but now, instead of filling a bookshelf, she's filling her iPad — a digital trove that's portable, economical and environmentally friendly.
"I miss everything about (physical) books, but I don't buy as many of them anymore," Dew says with a smile. "I'm a middle-aged converted e-book reader and buyer."
And she's not alone.
From 2010 to 2011, e-books doubled in popularity, jumping from $869 million and 6 percent of entire Trade net revenues (which include all fiction and nonfiction for children, young adults and adult) to $2.074 billion and 15 percent of net revenues, according to BookStats, an annual study of U.S. publishers co-published by the Association of American Publishers and the Book Industry Study Group.
"We have been going through a transformative change, there's no question," said Vlahos. "But it's not simply just e-books; it's a change in how books are created, delivered, how they're sold. It really is a sea change across the board that's been enabled by technology."
There were earlier models, but Amazon's Kindle exploded onto the market in 2007 and was quickly followed by the Kindle 2, Nook and iPad. And in 2011 for the first time, e-books delivered more revenue to publishers than any other individual print or electronic format in the adult fiction category, according to BookStats.
Eager to embrace such enthusiasm, Deseret Book introduced its free Bookshelf app in April 2011 as a way to organize and study an entire library of e-books.
It's already been downloaded more than 215,000 times, and an Internet-based version of Bookshelf is slated to come out in early 2013 for those without smartphones or tablets.
"(It makes my reading) not just fun brain candy, but more functional," says Deseret Book customer Matt Sheffield from Spokane, Wash., who uses the app to prepare for church talks or lessons.
It's nice, he says, because unlike other e-readers or apps, Bookshelf allows him to search through his entire library for a term or topic, then copy and paste sections from books into a note for later study.
Doctrinal books on Bookshelf also already have built-in hyperlinks to the included LDS scriptures, "the type of thing that Kindle will never do," said Ryan Miller, vice president of digital at Deseret Book. "It's fairly unique that as a publisher and retailer we go directly to our customers and offer them an e-reader that's relevant … to their specific needs."
Yet even customers without the Bookshelf app will notice an enhanced reading experience. Recent releases such as "Increase in Learning" and "Act in Doctrine" by Elder David A. Bednar and "For Times of Trouble" by Elder Jeffrey R. Holland include interactive DVDs. (The DVD becomes embedded links in the e-books.)
"Where it's appropriate, (we want to) make sure that the principles being (taught) in certain works have the best chance of getting applied," Miller said, "and that people have the best experience possible."
Making connections
During the Publishing Business Conference in New York City this spring, Laurel Christensen took careful notes as various speakers presented survival plans for publishers.
Partner with a retail chain. Begin planning and hosting events. Develop a film distribution plan and a record label.
"Holy cow," Christensen, vice president of product development, remembers thinking, "I work for that publisher. We already have the pieces in place to be a publisher that can survive in the 21st century."
But Deseret Book is not just a publisher. Nor is it just a retail chain.
"We're a content creation company," says Dew, "through an almost endless array of avenues and a variety of channels."
Its channels include Deseret Book Publishing (which includes Deseret Book, Shadow Mountain and Ensign Peak, Shadow Mountain Records as well as Zion's Mercantile), Deseret Book Digital, Excel Entertainment (which produced "17 Miracles"), Deseret Book Retail (with 38 stores in the Western U.S.), Time Out for Women, Covenant Communications, Seagull (with 25 bookstores in the western U.S.) and LDS Living Magazine.
Yet whether it's through a book, movie, event, magazine or song, the company's goal is to reach its customers in meaningful ways.
"People tend to forget how important the bookseller/consumer relationship is," said Andi Sporkin, chief communications officer for the Association of American Publishers.
"You trust their judgment. You have a very different relationship to the person who works in a bookstore than you do to the person who works at your supermarket or shoe store. You see these bookstores that have huge followings, do regular events, online events, author readings; they've built communities and it's very special."
Christensen has seen all that through the company's Time Out for Women series — an inspirational weekend event that offers thousands of women, LDS or not, an opportunity to share in a sense of womanhood and a love of God through listening to speakers and musical numbers.
"For us, Time Out for Women is a unique opportunity," said Christensen. "No question that it's a business venture for us, but it's much bigger than that. It helps us serve the mission of why we feel like we exist."
In its 10 years, the tour has rotated through more than 50 cities within the United States and Canada, averaging about 20 events a year. Globally, TOFW has had events in Australia and New Zealand and is hoping to branch out into webcasts for women who may never be able to make it to an actual event.
And while attendees can buy the presenters' and performers' books and CDs, the event is not "a book tour," Christensen emphasizes.
"The purpose of Time Out for Women, on the most basic level, is to provide a break from life for women," she said.
"The things we do there are to help them just recharge and fuel up again to go out and be better with their families, better in their communities, better in their responsibilities. And if we're not doing that, then Time Out for Women wouldn't have a reason to exist."
Expanding the reach
With the Orchestra at Temple Square playing softly in the background, famed broadcast journalist Walter Cronkite recounted the story of the 1914 Christmas miracle at Flanders Field. He shared how for two days amid the horrors of WWI, fighting ceased and men who had been enemies just days before buried their fallen peers, talked, prayed, and even played soccer together.
Then as that Christmas day drew to a close, the men returned to their trenches, most likely "reluctant to have the common ground between them become no man's land again," Cronkite said. "But even as the darkness fell … in the true spirit of Christmas, one voice, then another joined in, soon the whole world seemed to be singing, and for a brief moment, the sound of peace was a carol every soul knew by heart," he finished.
The poignant strains of "Silent Night" in English and German echoed through the Conference Center in Salt Lake City, first from soloists dressed as soldiers, and then from the Mormon Tabernacle Choir.
Jana Erickson sat transfixed during the 2002 performance and immediately wanted to share what she'd seen.
"That was such a great story," Erickson, product director for Deseret Book and Shadow Mountain, remembers thinking. "It really should be a book."
Prior Christmas performances had been recorded and distributed on DVDs, but Cronkite's was the first that also became a book: "Silent Night, Holy Night," published by Shadow Mountain — a publishing imprint of Deseret Book aiming beyond the traditional LDS base.
"Part of our mission is to reach hundreds of millions of like-minded individuals and share light and truth," said Erickson. "These products help (us) do that. With a name like Walter Cronkite, it allows people who know him, but don't necessarily know who we are, to bump into us through these Christmas books."
Since Cronkite's book, which was so popular the company ran out of copies that year, Shadow Mountain has also published historian David McCullough's Christmas performance as "In the Dark Streets Shineth: A 1941 Christmas Eve Story," and just recently released the book, "Good King Wenceslas," as retold by actress Jane Seymour.
But Shadow Mountain isn't just known for its Christmas books. It has also published the New York Times best-selling "Fablehaven" series by Brandon Mull and "The Miracle of Freedom: 7 Tipping Points that Saved America," by brothers Chris Stewart and Ted Stewart.
While Deseret Book (like the Deseret News) is owned by The Church of Jesus Christ of Latter-day Saints, having published biographies on every LDS prophet and their teachings, it has also taken seriously the call to reach across the world to improve the lives of people with diverse faith backgrounds.
"We don't consider ourselves a Mormon publisher or a Christian publisher, just consider ourselves a publisher that offers this good, clean content all the time, with everything we do," said Chris Schoebinger, publishing director and acquisitions editor for Shadow Mountain.
Clean material is especially appreciated by parents, teachers and librarians.
"My 11-year-old son has never liked reading anything other than the sports page," wrote one mom from St. Peters, Mo. "Since (your author) visited (his school), he's been reading and reading. I found him in his room with my book light reading at night. I can't tell you how happy it made me to see my son enjoy reading."
"That to me is pure gold," said Schoebinger, who is particularly fond of children's literature. "We know that kids who become good readers are more than likely to be successful in life. That's why I love what I do."
Looking forward
Sitting in Dew's office in the new City Creek center on a sunny fall afternoon, there's a contagious sense of optimism, despite the challenges the publishing industry continues to face.
Floor-to-ceiling bookshelves are lined with crisp new books and Dew even whips out her iPad to show off an interactive app they're hoping to release with a future book.
She never planned to be a CEO and even asked to be passed over for the promotion because she felt underqualified, but despite her nervousness, colleagues say she was the best person for the job.
"She has great vision for innovative ways that we can deliver content to our customers," said Christensen with Time Out for Women. "She likes to hire people who, as she says, are smarter than she is and challenge her. There is no question that we follow her lead, and her vision has set the tone for so much of what we do here."
Dew, whose background is in publishing, is quick to deflect any praise and even quicker to compliment those she works with for their energy and momentum. In fact, the only credit she's comfortable accepting is getting the right people into the right spots.
"What you're looking for is people who are leaders," she says. "Brains are not enough. But if they're smart enough and a leader they'll dig in and start to figure out things. Ideally, you want a leader in every chair."
How long Dew will lead her leaders and what she'll lead them into next is unknown, as every time they make a five-year plan "it's like sheer comedy," she says with a wry smile.
After all, it's difficult to predict much in a market that changes almost daily. But her optimism is obvious, and "making plans helps you stay marching," she says.
So the bookstore keeps marching, buoyed by their growth and emboldened by a new mission.
"I've been in the book industry for 25 years this month," said Schoebinger. "I've worked with editors and authors and agents and from all the New York (publishing) houses … and I don't think I've ever worked with a group of people that are just so mission driven."
email: [email protected]