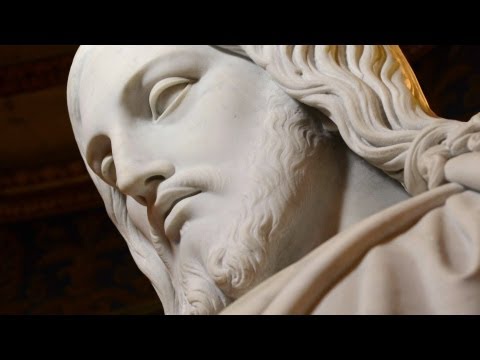 LDS Church News and World Report
The visitors center of the Rome Italy Temple of The Church of Jesus Christ of Latter-day Saints will feature full-size marble replica statues of the Christus and twelve apostles.
The original statues were sculpted by Danish artist Bertel Thorvaldsen in the early 19th century and currently reside in the Church of Our Lady in Copenhagen, Denmark.
The LDS church was granted unrestricted access to digitally map the original statues.
The marble for each statue will be taken from Cave Michelangelo, the same quarry in Carrera, Italy, where Thorvaldsen found the marble for his original work.
Using the digital imagery as a guide, each marble slab will be cut into the basic shape of the statues using water jets. From there, the statues will be taken to the Cave of Michelangelo's Studi d'art where the final details will be carved by hand under the direction of artist Luciano Massari.
The Rome Italy temple and the accompanying visitors center is expected to be completed by 2014.