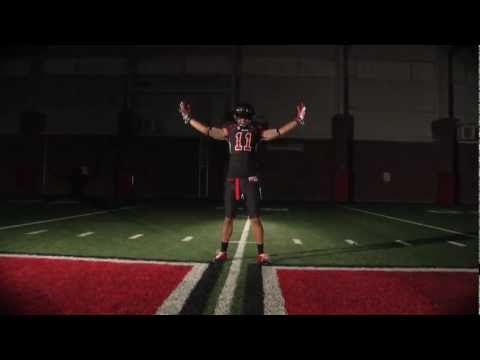 View 2 Items
YouTube

This video shows the entire, new all black uniform that the Utes will sport in the annual blackout game. Rumor has it though, the matte black helmets with the classic Utes logo highlighted in red that are seen in this dramatic video, will likely be showcased against ASU Saturday.
The Utes' first "blackout game" in 2008 got players and fans alike excited. "We just got together and thought of things we can do to get people into the game and get the crowd excited," former Ute Brandon Godfrey said.
That game ended in a thrilling come-from-behind Utes victory against TCU.
However, Godfrey recognized that the black uniform wasnt going to be a miracle worker.
"It's a uniform and you put it on the same way," he said. "It's just a different color."
"It looked nice. The whole stadium was dark," former Utah linebacker Stevenson Sylvester said regarding that first blackout game. "It was a huge advantage for us on the field, just the atmosphere on that type of game."
Although Utah will not be dressed in their entire blackout uniforms against Arizona State, that same excitement could be a factor if Utah showcases their new black helmet Saturday.