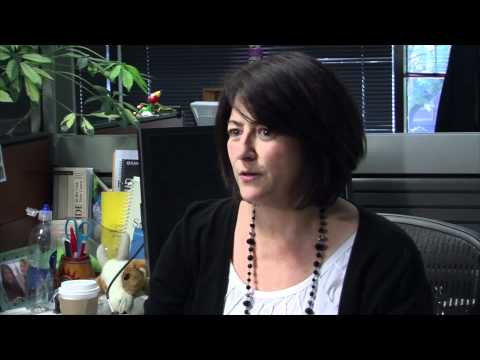 View 11 Items
Christian Ross, Deseret News

If you do good things, the outcomes are good. Do bad things and the outcomes are bad. Take ownership of what you do.

—Alex Ngendakuriyo
Editor's note: This report is part 6 of "Coming to our Census," a series of reports that takes a careful look at the issues posed by the changing demographics of Utah and the nation.
Part 1: The changing face of Utah - Are we ready to embrace the future?
Part 2: Poll results: Utahns welcome diversity but perceptions don't always match reality
Part 3: Some solutions in place to close education gap, but is Utah willing to pay for them?
Part 4: Latino students face barriers to higher education
Part 5: Minorities face hurdles in getting health care
SALT LAKE CITY — Burundi refugees, so far from their homeland, will thrill once more to the sound of their native drums later this month as they gather in Salt Lake City to celebrate the independence day of the country they left behind.
Families that spent years in refugee camps in Tanzania, near their war-torn central east African homeland of Burundi, may be planting gardens in their new American neighborhoods or trying to master the intricacies of the English language so they can land better jobs, but they will pause and remember where they came from. Some may tell children born in the United States how their families suffered in a civil war sparked by antagonism between Hutu and Tutsi factions.
Changing countries and assimilating doesn't mean you toss the old ways out or forget the past. It's a process of picking and choosing that takes place among families of different ethnic and racial backgrounds. And there are a lot of them in the United States.
A new minority/majority
According to U.S. Census figures, America's demography is undergoing a shift. By 2040, even slow-changing states like Utah are expected to have fewer white babies born than babies from ethnic backgrounds. Their parents may be immigrants, refugees or their descendants, as well as blacks and American Indians who have been here for generations. They are part of the burgeoning minority-majority.
The makeup of the ethnic population is shifting in multiple ways. For instance, Pew Research Center just noted that Asian Americans are the best-educated, highest-income, fastest-growing race group in the country. And they are very different culturally than refugees. But one of the challenges that each ethnic group faces is figuring out what to keep and what to leave behind in terms of cultural identity.
Letting go of heritage for the sake of fitting in "makes people feel more welcome and accepted, particularly if a community isn't open to newcomers and those who are different," says Patrick Poulin, executive director of the International Rescue Committee in Salt Lake.
On the other hand, says Alex Ngendakuriyo, a Burundi refugee who with wife Virginia Nizigiyimana arrived from the Burundi refugee camps in Tanzania nearly five years ago, "I would like to learn more about American culture, but not lose my old culture. I want to always keep where I came from and always know who I am."
Their daughter, Annie Nikiza, now 21/2, was born here.
Knowing what's expected
Fitting in is an issue so volatile and yet so critical that different groups offer cultural orientation classes. In sessions taught by lawyers and teachers and volunteers, refugees learn about legal immigration and rules, and what they can and can't do by American standards and cultural norms to punish a child, for example. What's considered abuse here may have been daily practice back home. There are also discussions about naturalization, how to keep track of legal documents and how to find a job. For many, language will prove the toughest challenge to fitting in their new country.
Ngendakuriyo wants his American-born toddler to grow up knowing her responsibility to her family and others and have a firm grasp of their family's values, which includes avoiding anything that would bring disrespect to the family. He wants her to know the family's native language, Kirundi. He wants her to keep the culture and understand the traditional dress.
The drums are significant, like a heartbeat for Burundians. They open ceremonies and breathe life into birthdays and weddings. The words that accompany them are often a prayer for peace, for unity and progress, he says.
"She needs to have that heart and passion."
And here is the bottom line he learned over the course of long years of unrest and turmoil on his native continent: "If you do good things, the outcomes are good," he says softly. "Do bad things and the outcomes are bad. Take ownership of what you do."
Family togetherness
Romina Munoz came to America from Argentina when she was 13; she's now 32. Recently, she moved to Midvale from Florida, settling near her brother Claudio and his wife.
Her daughter Ella is the same age as Annie Nikiza, but she will learn different things, courtesy of a vastly different cultural heritage.
The thing Munoz misses most is family dinners back home on Sundays with everyone there. Her family is scattered now, some back in Argentina, others peppered across America. Those who are together are "tight" socially, doing many things in tandem.
She quickly slots items into the keep or toss category: Food doesn't matter to her much, though some cultures care deeply about passing down a love of and familiarity with traditional foods. The Quinceañera, though, a celebration of a girl's transition into womanhood when she reaches 15, is huge. So is time with grandparents.
Opportunity is on Munoz' short list of what matters. She will make sure that little Ella knows, always, that while back home girls are more traditional and stay home to raise families, she has a choice. "My mom stayed home and took care of us. But my daughter can have the option to be a mother and have a career."
Poulin sees patterns in what people keep and let go. He has worked with diverse populations in crisis over the years. He says first-generation refugees tend to keep their religion, their food and their clothing. When they impose culture on children, though, the kids are quite likely to let it go as soon as they get a chance.
Parents also tend to adopt any opportunity to have their children educated.
Beyond that, he points out that the different cultures have varied traits, although there are always exceptions. Bhutanese, while not abrasive, are willing to speak up for themselves. People from Burma seldom complain. Iraqis are anxious, a trait that the Bhutanese are beginning to adopt over time.
Capturing culture
Chicago is one of America's most culturally diverse cities, and members of the Chicago Cultural Alliance have noted and celebrated many ethnic and racial differences.
The organization works with 27 different groups and cultural centers in the Chicago area, "all at different points in terms of their immigration history," says Rebeccah Sanders, executive director.
Polish museums, for instance, are 75 years old in that area, while the Southeast Asian community only arrived in the 1960s to 1980s.
Nothing bears witness to a desire to preserve culture more than museums and cultural centers, she notes. "It's a way to create a sense of home. And that makes assimilation and acculturation a bit easier. People are so afraid of letting go and losing who they have been."
Museums in many American cities host "Saturday schools" offering language and culture classes.
"Communities that have been here two or three or four generations have a place to go to teach their children about their heritage," says Sanders, who sees many of them in the Windy City. It's especially popular among European communities.
The Polish museum hosts a Scout troop. The German cultural center hosts tons of classes for kids and language and culture classes for adults. The new Hellenic museum teaches all things Greek.
By choice or by force
Assimilation is different as well, depending on how one came to be here. Heritage is a tougher issue for refugees, Sanders says, than for immigrants. Immigrants chose to be here and may be more willing to move forward and let go of the past. Refugees were catapulted here, more often not of their own doing, and may cling more to their native ways.
Generations vary, too. When a family is here by choice, it can be scary to see children grow up with a different identity than their parents had. But it may devastate refugees, who didn't choose, notes Sanders.
The Cambodian community in Chicago, for instance, addresses openly the tension between generations and what they want for themselves.
Language is an area where great diversity plays out, although it's essential to assimilation. One mama pushes her kids to learn English and not speak the native tongue. Another forbids English at home, to preserve that native tongue.
When Tatjana Micic, a Bosnian refugee, talks about what's important to her family, language sits at the heart of it. Grammar is important. But her daughters, twins Alejsandra and Ivana, now 22, were not allowed to speak English at home. That is how they maintained fluency in their native tongue. They were 7 when the family came to America, starting second grade here.
One's grasp of English on arrival is key to how quickly one fits in, Micic says. Sudanese refugees already tend to know the language, as do a lot of Bosnians and people from former Yugoslavia. Folks from the former Soviet Union assimilate fast. But people from the Middle East face a distinct disadvantage. Even their alphabet is different.
And as Ngendakuriyo notes, refugees and immigrants in American schools are slotted into grades based on age, not language aptitude. So a child who is 15 may be placed directly into ninth or 10th grade, even though it is absolutely the first educational experience that child has ever had.
Editor's note: This report is part 6 of "Coming to our Census," a series of reports that takes a careful look at the issues posed by the changing demographics of Utah and the nation.
Part 1: The changing face of Utah - Are we ready to embrace the future?
Part 2: Poll results: Utahns welcome diversity but perceptions don't always match reality
Part 3: Some solutions in place to close education gap, but is Utah willing to pay for them?
Part 4: Latino students face barriers to higher education
Part 5: Minorities face hurdles in getting health care