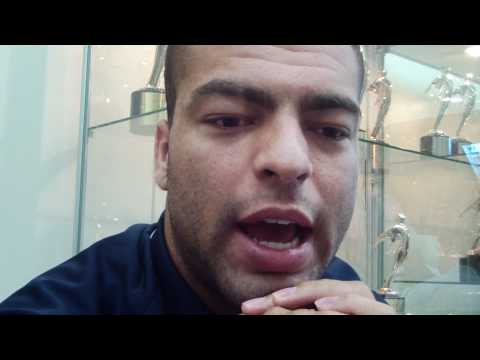 View 5 Items
Brandon Gurney, Deseret News




PROVO — Media day came early this year with BYU coaches and administrators anxious to talk about past successes and the future of BYU football.
Last year, head coach Bronco Mendenhall and the team bandied about the goal of a national championship throughout media day. This year, Mendenhall highlighted all the program's accomplishments, then stated that the next goal he hopes to achieve is a year-ending top-10 national ranking.
Mendenhall said a point of emphasis this offseason is getting the team more physically fit. The staff is monitoring players' diets better than at any time since he's been with the program, the hope being to have the team better prepared to perform at its highest level during key situations and down the stretch of the season.
Wednesday's proceedings began with BYU athletic director Tom Holmoe and Mendenhall outlining the successes the program has enjoyed during the seven years that Mendenhall has been guiding the program. Mendenhall has led his teams to bowl games in each of his seven years and has won three straight bowl games, which had never been done at BYU.
Holmoe and Mendenhall also discussed the amount of exposure the program received in its first year of independence and will receive moving forward. Ten BYU football games were televised nationally last season, with only three programs enjoying more national exposure.
Holmoe admitted to being a bit uneasy at this time last year regarding BYU's future success, but after one year of independence Holmoe said he feels much more comfortable about the future of the program. Holmoe reemphasized the difficulty of scheduling as an independent, but noted that the scheduling process is becoming "better," if not necessarily, "easier."
Mendenhall described his seven years as BYU's head coach as feeling like "dog years," joking that he's about to enter his 56th year as head coach. Although saying that it feels like he's been at BYU for a long time, Mendenhall mentioned that he's thoroughly enjoyed his experience.
Mendenhall wrapped up his comments stating the importance of being a program with integrity. He mentioned that too many programs like to cut corners to achieve goals, but that the goal at BYU is to reach its potential and show the nation that it can be done with integrity and strict adherence to every NCAA rule.
email: bgurney@desnews.com