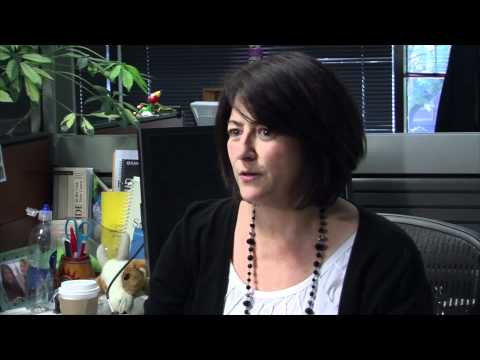 View 11 Items
Christian Ross, Deseret News

We need to get to know people's stories. That's what makes them human.

—The Most Rev. John C. Wester, bishop of the Catholic Diocese of Salt Lake City
Editor's note: This report is part 1 of "Coming to our Census," a series of reports that takes a careful look at the issues posed by the changing demographics of Utah and the nation.
Part 2: Poll results: Utahns welcome diversity but perceptions don't always match reality
Part 3: Some solutions in place to close education gap, but is Utah willing to pay for them?
Part 4: Latino students face barriers to higher education
Part 5: Minorities face hurdles in getting health care
Part 6: Immigrants, refugees can choose which aspects of culture to assimilate
WEST VALLEY CITY — Isara Velazquez, born a year ago in Salt Lake City, is considered an ethnic minority in Utah. By the time she's her father's age, she'll be part of the national majority.
Ethnic minorities are already beginning to outnumber their white peers in many Utah communities. In Salt Lake City, half of preschool-age children are minorities and the city's white population is shrinking. That's part of a national trend that has yet to take place throughout the state. But that is changing.
Latinos make up about 16.3 percent of Utah's population while whites, mostly baby boomers and their progeny, represent 72 percent of Utahns.
If demographic trends continue, families like the Velazquezes — parents Humberto and Rocio, and the infant Isara's three siblings, Andrew, 7; Jennifer, 10; and 16-year-old Carlos, will eventually become the majority.
"It's just a matter of time when we white baby boomers start dying off in significant numbers and the generation that takes our place, which is already minority-majority in many communities throughout the state, and certainly nationally, they become the new face of the state and the nation," says Pamela Perlich, senior research economist for the University of Utah's Bureau of Economic and Business Research.
Perlich's research into the growth and change in Utah, a review of education initiatives, employment trends and the religious makeup of the state provide a glimpse of where the state currently stands and what challenges lie ahead. It also provides a sobering gut-check about what might occur if Utahns fail to act today to meet the challenges.
Can an education gap be closed? Can the immigrant minority populate the workplace as it becomes the majority? Can health care and other services be accessed? Can minorities find leadership to serve on local school and government boards? And can language and cultural barriers become opportunities to enrich the state, rather than wedges between neighbors?
By 2040, will Utah have met the challenges of its changing demographics?
Change is already under way:
Minorities comprise about one-fifth of the state's population and a quarter of Salt Lake City's population, according to the 2010 Census.
Minority children make up the majority of students in 15 of Salt Lake City's 27 elementary schools. And nine of those schools have minority populations of 80 percent or higher.
Thirty-five percent of preschool-age children in Salt Lake County are ethnic minorities, compared to 49 percent nationwide.
For the first time, ballots for upcoming elections in Salt Lake County will be produced in English and Spanish, a requirement of the federal Voting Rights Act resulting from the county's changing demographics.
Utah is home to some 25,000 refugees who have resettled here since the end of the Vietnam War. All but about 200 live in Salt Lake County.
Among Utah's 300,000 Catholics, 80 percent are Spanish-speaking.
Isara Velazquez's parents are naturalized American citizens from Mexico City. The largest and most rapidly growing group of immigrants to come to Utah are from Mexico, Perlich said.
The Velazquezes are also members of The Church of Jesus Christ of Latter-day Saints, and said they rely on the strength of their family to help meet the challenges their children may face. Strictly by the numbers, the children face greater challenges than their white counterparts:
Minority youths are overrepresented in the state's justice system.
They have a higher rates of teen pregnancy.
Graduation rates show minority children lag behind their white peers.
Fewer have health insurance, or face language and cultural barriers that make it difficult to access the health care system.
But it is not a self-fulfilling prophecy for a family, said Rocio Velazquez.
"It is in our hands to prevent all those things," she said. "I think it's family, family unity, family values."
Humberto Velazquez came to the United States in the 1990s seeking a better life. "I just try put in their minds, 'This is an opportunity country,'" he said, referring to the lessons he teaches the couple's four children.
But it is also a state that is the midst of growing pains, with the private and public sectors attempting to adapt to change and an older generation of people becoming accustomed to an unprecedented level of diversity.
The Most Rev. John C. Wester, bishop of the Catholic Diocese of Salt Lake City, came to Utah from San Francisco. The Beehive State, he says, is "in the beginning stages of becoming more diverse."
While he considers Utah a welcoming place, Utahns are clearly in a period of adjustment, he said.
"We're still growing into this. I'll go to one church and by and large, there are a lot of white faces in the pews. When I celebrate Spanish Mass, I'll see a lot of people with dark skin and black hair. There's not a lot of mixing and matching, really."
Public schools serve as the primary melting pot, says Brenda Hales, associate superintendent for instructional services for the Utah State Office of Education. They are also the place, perhaps, where the opportunities for greatest improvement can occur.
Historically, ethnic minority students in Utah — with the exception of Asians — have lagged behind white peers on standardized test scores and graduation rates. Recent data suggest the gap is lessening, however, and some school programs are closing the gaps in remarkable ways.
Still, as the population changes, can educators be trained and resources dedicated to meet the needs of a wide array of learners? Can the best practices be adopted, or will conflicts arise as limited education dollars are squeezed between past programs and new needs?
"How do we help the teachers reach all of these kids? How do we prepare them for what's already here and for what is coming?" Hales asks.
Part of the issue for the white majority is that it's been the white majority since the baby boom started. That feels like the norm, and for some it is difficult to embrace changes that actually have been a part of the nation since its founding. The no-change era is an aberration.
"It looks a lot different to us baby boomers because there were not many immigrants and (it was) a pretty ethnically and racially homogenous community — not just here in Utah but across wide swaths of the United States," Perlich said.
Perlich's study of the 2010 Census and data over time reveal significant changes in the nation's and state's ethnic and racial makeup. The key difference between today's school-age generation and their baby boomer parents and grandparents is immigration, primarily from Latin American countries.
While immigration from Europe was prevalent at the start of the 20th century, population growth in the nation's post-World War II era was largely internal. Americans were predominately "native born, mostly Protestant, mostly white, English-speaking, very homogenous," Perlich said.
And they had strikingly similar life experiences, Perlich said. "You can ask people how they learned to read and most of them will say, 'I knew Dick and Jane and Sally and Spot and Puff.'"
During the past 15 years, the nation's demographics have changed to the point that minority groups now account for more than half of all births nationwide.
The change in Utah is linked to birthrate, but also immigration driven by economic opportunity, and by the state's religions, which have attracted immigrants.
In Utah, the state experienced a significant construction boom during the 1990s, particularly leading up to the 2002 Winter Games. At the same time, the state's research universities and biomedical industries were expanding, which attracted foreign-born workers ranging from medical scientists to housekeepers.
Still, it was the lower-paying jobs that dominated. The top occupations of Utah's foreign-born population were in assembly and fabrication, cooking, housekeeping, construction, janitorial service, production work and cashiers for retail, Perlich said.
While the census counts tend to break down populations by categories, the Velasquezes said their family is not that different from any other Utah family. They have the same worries and the same aspirations as other parents. They expect their children to go to college and to give back to others.
Mostly, Humberto Velazquez said, "I want them to be happy when they grow up."
Bishop Wester said the transition from a homogenous Utah to an increasingly diverse Utah would be aided if people got to know one another as individuals.
"We need to get to know people's stories. That's what makes them human," he said.
Humberto and Rocio have a story: The couple met in Mexico City on Nov. 4, 1999. By then, Humberto had been a U.S. citizen for two years. He was living and working in California selling cars. He was in Mexico to care for his ailing mother.
Following a chance meeting in a restaurant, Humberto left Rocio a note scribbled on a napkin. On it was his cellphone number, his grandmother's telephone number and a message: "Call me. I like your eyes."
"He wanted to marry the month after. I told him to wait," Rocio said.
The couple married in July 2000 and started the process for Rocio to become a legal resident and, eventually, a U.S. citizen. Fortunately, her paperwork was in process before the Sept. 11 attacks.
"After that, there were so many issues," Humberto said. "It takes me two years to bring her over."
The family spent about $8,000 in fees to process Rocio's application. She became a citizen in 2007.
"It was hard but I told her, 'A lot of people have paid $3,000, $4,000, $5,000 to come over and they have no papers. They have nothing.'
"It's hard but it's not impossible."
Humberto is looking for work after he was laid off as a translator for a law office. Rocio is taking classes to earn a child development certificate so she can provide licensed child care in the family's home. His unemployment benefits have expired and the couple said the family is living off their savings while he looks for work. He's said he's enjoyed the quality time he has been able to spend with his wife and children but he's feeling stress over it, too.
While he tends not to look at the world in terms of race or class, he believes their coworkers, neighbors and fellow church members have embraced his family once they had time to become acquainted on a personal basis.
Rocio concurs. Recently, she said, a number of their neighbors were talking about the house next door that had been put up for sale.
Rocio Velazquez said she hoped a nice family with kids would purchase the home.
A white neighbor piped up, "I hope it's a nice Mexican girl like you."
"You know," Rocio Velazquez said, "It's really nice to get a compliment like that."
Editor's note: This report is part 1 of "Coming to our Census," a series of reports that takes a careful look at the issues posed by the changing demographics of Utah and the nation.
Part 2: Poll results: Utahns welcome diversity but perceptions don't always match reality
Part 3: Some solutions in place to close education gap, but is Utah willing to pay for them?
Part 4: Latino students face barriers to higher education
Part 5: Minorities face hurdles in getting health care
Part 6: Immigrants, refugees can choose which aspects of culture to assimilate