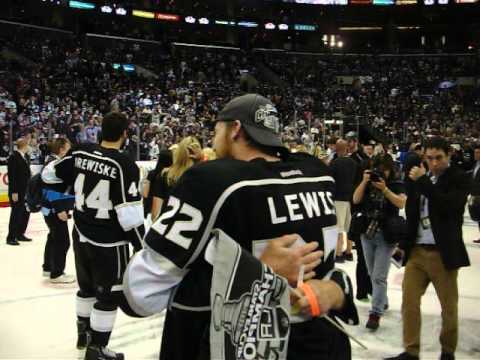 View 11 Items
YouTube

Kings crowned: 45-year quest for Stanley Cup realized with win over Devils
LOS ANGELES — Trevor Lewis made history Monday night.
The 25-year-old center from Salt Lake City became Utah's first Stanley Cup champion — netting two goals along the way — as the Los Angeles Kings defeated the New Jersey Devils 6-1 in Game 6 of the National Hockey League finals at the Staples Center.
Lewis rebounded a shot by teammate Dwight King at 15:01 of the first period to put the Kings up 3-0. He later scored on an empty net late in the third period to make it 5-1. The former Brighton Bengal also had an assist in the series.
Steve Konowalchuk is the only other native Utahn to play for a team that reached the Stanley Cup finals. He was on Washington's roster in 1998 when the Capitals were swept by the Detroit Red Wings.