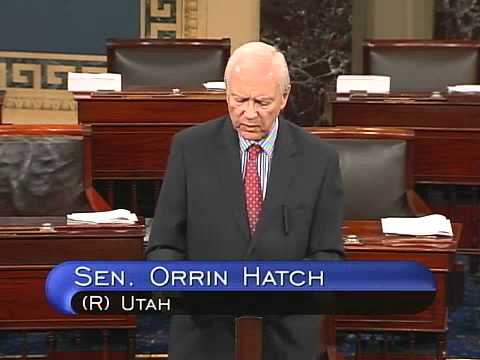 View 8 Items
YouTube

Labor's inability to win the recall is more evidence of their inability to reverse their own structural decline.

—Ezra Klein, The Washington Post
Wisconsin governor Scott Walker made history Tuesday by being the first governor to withstand a recall election, but the victory may be more notable for the effect it has on unions in the United States.
"There is much punditocratic disagreement over what the Wisconsin recall election Tuesday night means for Gov. Scott Walker, President Obama, Democrats and the general election," Elspeth Reeve wrote at The Atlantic Wire. "But there seems to be near universal agreement on one thing: Unions are toast."
In 2011, Walker came into office with one of the worst state deficits in the nation, running at 13 percent of 2011-2013 revenue, Slate reported. He proposed changes in the state, including increasing state workers' pension and healthcare contributions and eliminating collective bargaining rights for government workers, except for wages. The collective bargaining rights changes also largely didn't impact firefighters or police officers.
Democrats fled the state to keep the Senate from having a quorum and to avoid having to vote on the changes, and thousands of protestors descended on the state capitol building in Madison.
After the changes were signed by Walker in March 2011, Wisconsin citizens began gathering signatures to trigger a recall election. Although they only needed 540,000 signatures, they gathered more than 900,000. Polls in May 2011 showed Walker with a 42 percent approval rating against 55 percent disapproval.
When voters went to the polls Tuesday, though, Walker walked right past challenger Tom Barrett and claimed an easy victory. Now, pundits suggest, other state leaders will be more willing to follow Walker's path in challenging the power of unions.
What the recall election signals, Ross Douthat of The New York Times wrote, is that it's safer to take on left-wing interest groups than conservative ones, safer to cut government than to increase revenue and safer to face down irate public sector employees than irate taxpayers.
Failure to oust Walker would spell doom for unions, Bryan Kennedy of the American Federation of Teachers told The Wall Street Journal on May 30. Doom, for the unions, has come in the form of tanking membership numbers in Wisconsin.
As part of Walker's reforms, the state no longer collected union dues, and the law was changed to make dues and union membership voluntary. Since then, Wisconsin membership in the American Federation of State, County and Municipal Employees — the second largest union in the states — fell from 62,818 member in March 2011 to 28,745 in February 2012. Since the law was signed, 6,000 of the 17,000 Wisconsin members of the American Federation of Teachers have also quit their union.
Walker is not alone in taking on the unions in the past two years, either.
"In recent years — from 'rubber rooms' for teachers who can't be fired in New York City to the prison workers unions in California that helped to drive prison spending to nearly the same level as all higher education in the state — resentments have been stirring against the power and alleged abuses of public sector unions," David Gergen and Michael Zuckerman wrote at CNN. "Now with huge bills mounting and governments broke, a backlash is growing."
In New Jersey, Gov. Chris Christie challenged the public sector unions in his efforts to address the state's budget woes and now has a 59 percent approval rating. According to the National Conference of State Legislatures, at least 19 states have passed or considered legislation involving collective bargaining rights in the past two years.
In Massachusetts, Gov. Deval Patrick signed a pension bill that raised the minimum retirement age from 55 to 60. In Rhode Island, Gov. Lincoln Chafee is seeking to let cities cut benefits to retired public workers. In New York, Gov. Andrew Cuomo has tried to cut budgets by raising the retirement age for most government workers from 62 to 65, and lowering the money given to workers after retirement to 50 percent of their salary, from 60 percent, ABC reported. Governor Jerry Brown, Calif., and Mayor of Chicago Rahm Emanuel have also moved in the same direction.
"Pensions are the number-one budgetary problem in the United States," Christina Tobin of Taxpayers United of America told ABC. "The system is unsustainable. If we don't reform it, the system will collapse and the paychecks will stop coming."
Hidden amongst the drama of the Wisconsin recall, voters in San Diego and San Jose also took on union pensions Tuesday, approving pension overhauls by nearly 70 percent in both cities. The changes include a six-year freeze on pay levels used to determine pension benefits unless a two-thirds majority of the City Council votes to override it. It also puts all new hires except for police officers into 401k-style plans.
"We believe people are tired of having services cut back because of big pensions," San Diego Mayor Jerry Sanders said.
A union consultant has signaled that the San Jose union will sue over the changes, CBS San Francisco reported.
15
comments on this story
The Wisconsin recall could have been a big win for unions, Gary Chaison, a professor of industrial relations at Clark University told The Wall Street Journal. A loss, though, would be interpreted as a sign of weakness and a lack of public sympathy. In his post-election breakdown, Ezra Klein of The Washington Post agreed.
"Labor's inability to win the recall is more evidence of their inability to reverse their own structural decline," Klein wrote. "They're not winning on worksites, as the share of the labor force that's unionized has been dropping for decades, and they're not winning at the ballot box . . . For a long time, a lot of energy has been devoted to the question of 'how do you revive the labor movement?' The truth is, at this point, you probably can't."