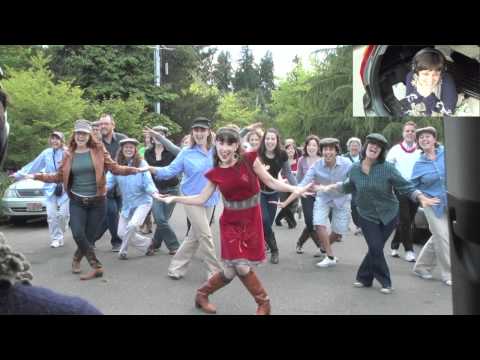 View 4 Items
YouTube

The bar for marriage proposals has just been raised by Isaac Lamb, of Portland, Ore. Lamb not only choreographed an elaborate lip-synch and dance routine, to Bruno Mars's "Marry You," but the video of his proposal to his girlfriend, Amy Frankel, that landed on YouTube has gone viral, with over five million hits.
The video kicks off with Lamb's brother seating Frankel in the back of a car with a pair of headphones as he tells her he wants her to listen to a song.
"This song really tends to exemplify you and Isaac's relationship - it really does to me, he says as Frankel laughs. So, here it goes.
As the car moves and the couples friends start to pop into view, the video shows a picture-in-picture shot of Amy laughing, clapping and getting emotional as the routine goes on.
Though they are both actors, Lamb said he didnt make the video imagining anyone he didnt know would see it, and couldnt believe how widely it had been shared.
To read the full story visit NY Daily News.