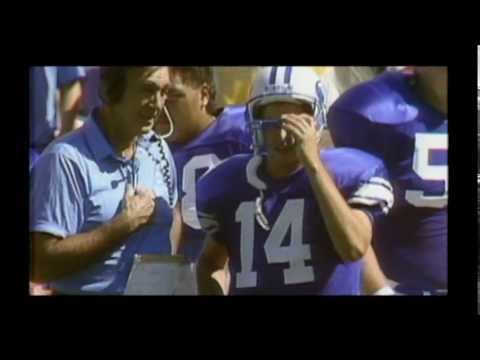 View 44 Items
KSL

Related list: Top 10 performances of Ty Detmer's BYU football career
Read more: Ty Detmer will be enshrined in the College Football Hall of Fame
It was formally announced earlier today that BYU's Ty Detmer has been elected to the College Football Hall of Fame. BYU has had many great quarterbacks pass through its program, but none were quite as accomplished as Detmer, who threw for 15,031 yards and 121 touchdowns during his career, both of which were NCAA records at the time.
4
comments on this story
Detmer played from 1988-1991 and remains the only BYU quarterback to win the Heisman Trophy. He joins fellow BYU Hall of Famers Gifford Nielsen, Marc Wilson, Jim McMahon, LaVell Edwards, Steve Young and Gordon Hudson. BYU now has five quarterbacks inducted into the Hall of Fame, second only to Notre Dame.
Detmer commented on his induction in an ESPN interview, stating, "It's a tremendous honor to go in with such a great class. Just knowing that people appreciated what you did on the field and there's no better sport than college football to me. It's something that I enjoyed and it was a perfect fit for me at BYU."