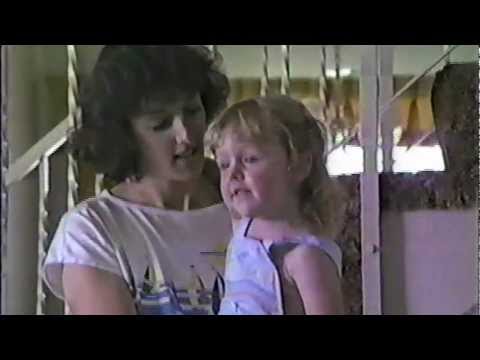 View 16 Items
YouTube

It doesn't matter how old you are or what you do with your life, you never stop needing your mum.

—Kate Winslet, actress
Related: Deseret News readers share gratitude for mothers
When Paige Self was 8 years old, she went with her mom on a mini vacation. They didn't go far, just across town to a hotel where they stayed the night, just the two of them. Paige was one of Lorraine Self's six children, and time alone together was precious. She remembers vividly sitting by her mom on that hotel bed.
Last month and 35 years after that vacation, Paige sat on the edge of her mom's bed in a hospital, holding her hand. She thought about the fact that she won't always be able to do that. Her mom is 85. She's still active now, but a day will come when she's not a phone call away.
Paige said she needs her mother in different ways than she did as a little girl, but she does still need her. "I don't think we pay attention to it enough, with daily life, work and school. We get caught up in the silliness of everything, but faced with that possible loss or actual loss, it makes you really reflect on what's important," she said. "Sometimes it's just as simple as knowing I can call her and tell her I had an awful day at work. I don't have them often, but being able to make that phone call matters." When a close friend died suddenly not long ago, Paige was bereft. She drove to her mom's house, where Lorraine soothed her and held her while she cried.
Motherhood is not a time-bracketed period between a baby's birth and when she reaches adulthood. A mother's influence is ongoing long after a little boy has become a grown man. "It doesn't matter how old you are or what you do with your life, you never stop needing your mum," actress Kate Winslet said once, as she accepted an Emmy award. It's not an original observation. Google "need your mom" and heartfelt variations can be attributed to more than 200 different individuals, as well as various blogs and websites. Even scientific research confirms the pull of the parental bond after children are grown. It is "one of the longest-lasting social ties human beings establish," wrote researcher Kira Birditt, of the University of Michigan Institute for Social Research, in a study on parent-child relationships during adulthood, published in the journal Psychology and Aging.
Changing over time
The mother-child relationship is also a work in progress, changing with the stages of a person's life. Becky Vacanti of Seattle, Wash., said her relationship with her mom, Patricia Siebenmark, has been much different as an adult than it was when she was a kid. "I always loved her, but we were not friends," she recalled. Her personality was very different from her mom's, who was a first grade teacher in Idaho Falls, Idaho. Her older sister Jane "shared everything in high school with mom. I would share nothing."
Becky married and moved away, so she and her mother didn't see each other often. She once flew her mom in for a visit. They went shopping and to restaurants and "had a great time," acting like a pair of kids. Five years ago, her mom moved to Seattle, too. She has battled strokes recently. It is in the midst of this mental decline that her daughter, now 54, has been impressed with her mom's grace in adversity. "She's been loving and gracious and just amazing. I don't think I would do as well as she has," Becky said.
So the daughter who wasn't so close sits quietly with her mom and talks of family and what's happening at home. She visits her mom in a nursing home at least three times a week and tells her, over and over, "I love you, Mom." She means it.
Shannon Roberts of Salt Lake City has passed on the legacy of a "snuggly" mom because hers was "super loving and lovable to her children." When she woke Shannon up as a child, Andrea Pascoe would rub her back and stroke her head, not stand in the doorway and yell, "Get up." Near holidays, the Pascoe children would rehearse so they could sing to a widower living nearby who loved children and never had any. Their mom would bake a pie and wait in the car so the children were the givers. Because her mom lives in Marsing, Idaho, they don't see each other as often as Shannon would like. But they sometimes vacation together, like the time they took a celebratory trip to Mexico when her mom retired. "She likes to travel and doesn't get to go unless I take her," said Shannon. "I like to spoil her."
Differences are OK
Moms serve different roles to their adult children. Marie Hunt laughs at the suggestion that she'd ask her mom, Evelynne Baker, for advice. The 78-year-old, she said, "is much too conservative for me. And I'm too liberal for her." Nonetheless, it was her mom who taught her kindness and patience. "I adore her," Marie said flatly. Evelynne taught her to cook, and Marie now works for a school lunch program. Her mom also taught her to water ski and to bend when being inflexible would not do. They are in some ways more different than alike, said the daughter, who is 60. Evelynne Baker is very religious; Marie Hunt isn't. They don't agree on politics or even on what's funny. As a young child, Marie would sit on Evelynne's lap and listen to fairly tales. "She'd find them funny. She'd laugh and I would think she was weird. I was serious about them. 'Let's not laugh,'" the daughter remembered fondly. The trait she didn't get from her mom, and wishes she had, is patience. Her sister has a mental disability and her mom has never been impatient or frustrated with her, Marie said.
Gary Zane's mom, Martha Zane, wasn't really big on dispensing advice when he was young. She is masterful, though, at helping her son, now 55, find his way through whatever dilemma plagues him. "Though I was not around her all the time, I still knew I could call her and ask for help. She would not tell me what to do, but she'd say, 'Think about this. Here could be pros and cons. She always believed that I would make the right decision. And she told me to have fun in life, that life's too short," he said.
Recently, Gary moved his mom to Utah from Arizona, where his folks had retired with two other couples. She has been ill, troubled by a malady the doctors have had trouble identifying. It has taken her from an active woman of 77 who could walk five miles a day to someone who can't lift her arm over her head. When she suffered a bad fall, Gary talked her into moving closer. He is an only child.
Rebekah Nicodemus, 30, lives in Los Angeles. Her mom, Laura Stewart, is in Tacoma, Wash. "I think she's one of my best friends, and part of the reason is she's a constant in my life," said Rebekah. "I moved around, drifted, left friends behind. She's always been there for me. I don't usually call and say, 'I'm having a problem, what do I do?' But we talk once or twice a week and when we do, I tell her what's going on. Sometimes she offers advice or feedback, always gently. She was never the kind of mom that spent a lot of time telling me what to do."
With the exception of a couple of rocky years during middle school, the mother and daughter have always gotten along. When Rebekah graduated from high school, she went to college nearby, staying close "geographically and emotionally." When she married, the couple moved to Georgia for a few years and through frequent calls between mother and daughter, the relationship became more adult.
Her mom wanted Rebekah to be creative, a desire she has lived up to through her writing. Nevertheless, she laughs at this memory: At age 4 or 5, she loved color-by-number pages, happily laying down blue marks perfectly within the boundaries that were designated for blue. "Mom wasn't a fan: She thought it stifled creativity. She would rather I took blank paper and drew. That was one way we were different. She said, 'You don't have to follow the instructions, you can color what you want.' I thought, 'Why would I do that? That would be wrong.'"
Still, the mother who encouraged creativity got a creative daughter.
Forging a family
Carla Mains was 3 months old when Esther Howard and her husband adopted her, along with her twin sister Charla Fitzwater. Now Carla and her mom live a few hours apart in Oklahoma, relying on frequent and chatty phone conversations to bridge the distance. They're part of a loud and boisterous family. Get-togethers are a chance to "laugh and hoot and holler and have such a good time," said Carla, 55.
Esther's recent 90th birthday was such an occasion. "When I go and visit her," said Carla, "the woman has more energy than I think I ever had in my life." Her mom is "a breed that I call a 'caretaker.' That's what she's always done and she's really, really good at it."
Carla said she learned caring from her mom, something she has passed on to her own children, Jenison, 25, and Michael, 22. One of Michael's teachers once told her that he is among the most caring of students. If anyone ever needed help, she could let Michael take care of him.
Carla's own kids, as young adults, clearly still need their mom — and want her, too. They love to go out with her and her husband of more than three decades, Mike.
Esther was and is a can-do sort. When Carla was on crutches in high school and had trouble putting jeans over her injured knee, her mom took some material and made a cute pantsuit that was easy to get into — and she made it overnight.
As for advice, Carla says she never had to ask. "She's the kind that gives advice freely," she laughed. "We don't and never have kept things secret. That was something my husband had to get used to. I told him years ago he'd have to learn to deal with the fact that I tell things to Charla and to mom. I think that when you share with other people, you get valuable insight."
5
comments on this story
Like her sister, Paige, Brooke Lange, 48, appreciates their mom's example. Lorraine Self wanted desperately to take her own folks on a trip back to their native Sweden; they never made it. So Brooke and Paige took Lorraine there a few years ago. They have for decades watched their mom pass on Swedish traditions and Brooke said her own son, Gardner, 18, wouldn't dream of missing the annual Swedish festival. And just as their mother never missed one of her six children's events, from music to sports, she is there for her grandchildren now, as well. "When I see her with my own son and her other grandkids, it's sort of a sight to behold. She has a wealth of knowledge and experience and she's not afraid to pass it on."
It is a delight, Brooke said, to see a woman and her teenage grandson so tightly knit, generations bound together by her mother's love.
EMAIL: lois@desnews.com
Twitter: loisco