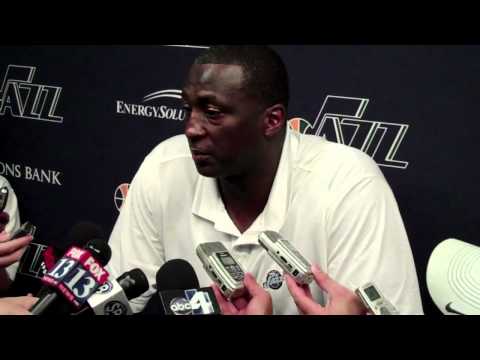 View 2 Items
Brandon Brown, Deseret News

SALT LAKE CITY — The Utah Jazz cleaned out their lockers on Tuesday. It was the last day for the Jazz players to get everything they wanted from their lockers, to have a final interview with Jazz management and the last time for them to talk to the media.
Most players talked about the successes of the season and what needs to be done for it to continue next year.
Enes Kanter said he wants to working on his passes and his post moves. Alec Burks said he wants to improve as a man and as a basketball player.
"You always have to be better than you were the year before," Al Jefferson said.
Jefferson also said he was impressed with the growth of Kanter and Derrick Favors. Jefferson said he hopes to be Favors' teammate for the rest of his career.
Utah Jazz head coach Tyrone Corbin said he won't be satisfied until the Jazz win a championship. Until then, he will keep working and improving.