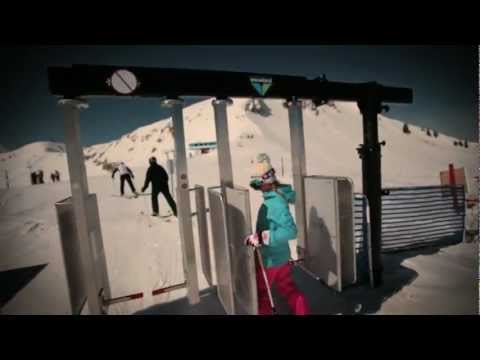 View 2 Items
YouTube

Snowbird pulled out the top honors this year because the resort delivers everything its visitors expect, both in terms of terrain and overall experience.

—Patrick Crawford, OnTheSnow.com
The Snowbird Ski and Summer Resort, which can stay open up until May 13 and consequently touts the longest ski and snowboard season in Utah, has been voted the Best Overall Resort in North America by readers of OnTheSnow.com.
"Snowbird resort pulls an upset of sorts, to win this year's best overall resort award," a video on OnTheSnow.com says. "But, should we really be surprised?"
OnTheSnow.com, the most visited snowsports website in the world, recently announced Snowbird's placement as part of its Visitors' Choice Awards. Snowbird also won the Best Terrain in the Rockies award. Resorts are ranked in five categories: family, park and pipe, all mountain terrain, nightlife and overall excellence.
"Snowbird pulled out the top honors this year because the resort delivers everything its visitors expect, both in terms of terrain and overall experience," OnTheSnow's Patrick Crawford said. "The fact that it also won for Best Terrain in the Rockies just underlines the strength of this resort — great skiing in one of North America's most iconic ski regions."
Snowbird opened in December 1971 and celebrated its 40th anniversary in 2011. Since its creation, the resort has claimed numerous awards. In 2008, Snowbird and Alta were named the No. 1 ski resort in North America by Outside Magazine, while SkiNet.com named it the 19th overall resort in North America in 2010.
Snowbird President Bob Bonar was pleased with this latest award, saying, "This is fantastic recognition of the effort the entire Snowbird team put toward guest service this season."