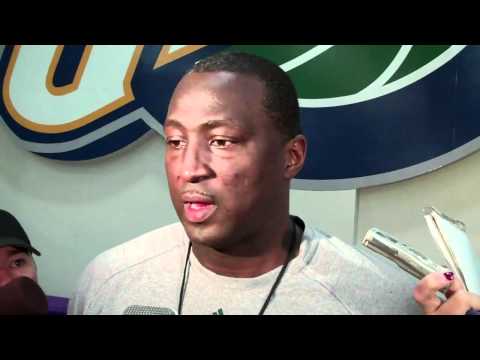 Brandon Brown, Deseret News
SALT LAKE CITY — The Utah Jazz don't play until Wednesday night, but they are ready for the game now.
"I know everybody is anxious to get back out there," Al Jefferson said before practice on Tuesday. "We are going to be better than we were in Game 1."
Paul Millsap said that he has learned from Game 1 and is more prepared for the next game.
The Jazz need to be more physical and need to change their approach to guarding Tony Parker, head coach Tyrone Corbin told the media before practice on Tuesday.
The Jazz play Game 2 in San Antonio Wednesday night. The game will be on TNT at 5 p.m. MDT.
Read more: Utah Jazz: Howard will remain in Utah's starting lineup for Game 2
Top List: Jazz Killers: The NBA players who always seem to do well against the Jazz