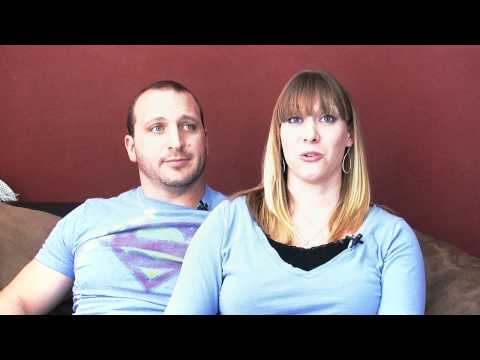 View 21 Items
YouTube

It just turned into something beautiful. People were saying, 'I heard what you're doing. I want to help.'

—Matt Shoda
When her husband ended his prescription drug addiction by taking his own life in 2007, leaving her to comfort and raise their four little girls alone, Tillie Uribe felt as if the roof had fallen in on her.
Then it did.
Her oldest girl was just 9, the youngest 3. They already had medical bills from the illness that had led him to get hooked on prescription pain meds in the first place, then she had recently been diagnosed with a form of heart failure associated with child birth. Standing in the tiny bathroom, the sky clearly visible through a gaping hole created by a previously invisible leak in the swamp cooler, her thoughts were as chaotic as her life at that moment.
She was just discovering how much his addiction had overcome them financially. Her daughters had adored their daddy and were distraught. She wasn't sure they could continue to live in the house, which was in serious need of repair. They had no money to fix it.
Tillie Uribe didn't know she already had the tools she'd need to make it through: A young family living across her West Jordan cul de sac was about to make good on a promise they'd made at her husband's funeral several days before. The pastor had said Tillie's family would need support for the long haul, perhaps for years to come. Who, he asked, would stand with them and be there for them no matter what?
Hands clasped, Jackie and Matt Shoda stood up. "We will."
A helping hand
Good neighbors help each other out with little things, maybe shoveling your walk along with theirs or sharing a bountiful tomato harvest. In the three years since Jackie Shoda had said with uncharacteristic force that this house was where they should live, the Shodas and Uribes had become better neighbors than most.
In warm weather you can nearly always see a "giggle of girls" riding bikes or skipping rope on the concrete. The little Shodas, Harmony now 7, and Melody, 3, love to play with the Uribe clan: Analisa, now 14, Miranda, 13, Emma, 11, and Eva, 8.
Back then, Tillie Uribe, a first grade teacher, had watched Harmony while the Shodas worked in the summer, since the girls were always together anyway and school vacation meant she had the time. As her husband, Jose, drifted further away, sunk into an addiction and a depression that fed each other, Matt Shoda took on some chores like changing the Uribes' tires or wrestling their garbage cans to the curb along with his own.
When her roof collapsed, he thought back to that moment in the church when he and Jackie stood up. The pastor, he says, "kind of called us all out. We took the pledge seriously." But what to do about the house?
He's not a particularly gifted carpenter or craftsman, Shoda admits with a smile in his voice. He is, by trade, a salesman, selling bottled water to offices. He tried to use those sales skills to get the TV series Extreme Home Makeover to help the Uribes. The producers said maybe they could do something next year.
That promise wouldn't keep foul weather out, and Matt Shoda had never been afraid of a challenge.
In college, he'd walked onto the football team at University of Nevada-Reno and even earned a short-lived spot on the roster of the Dallas Cowboys in 1999. "I got cut," he says. "But I went for it. I figure you might as well aim high and go for it; you live in America, where anything can happen."
He started dialing people he knew, who soon called their own friends. The troops were being rallied for the widow and her young family. Ask him to describe the result now and words nearly fail him.
"It just turned into something beautiful," he says. "People were saying, 'I heard what you're doing. I want to help.'"
With donations totaling close to $70,000 and two or three dozen volunteers who did everything from cleaning the yard to replacing tile throughout, they refurbished the Uribe house from the roof down.
The Shodas were the ignition, but the engine had many parts, he says, from Michael Menning, at the time the pastor of Mountain Springs Community Church in Salt Lake City, to Reed Taylor, a football buddy who showed up weekend after weekend, hour after hour, smiling and hugging and working his guts out. Tillie Uribe's brother-in-law, Jaime Castillo, "did a ton of the carpentry work and helped with plumbing, electricity, painting. He is also always there when the girls or I need him," she says. Menning's volunteers cleaned and fixed the yard. Local businessman Mike Atkinson tiled and grouted the entire house. His company was floundering financially, but Atkinson doggedly showed up anyway to help the Uribes. Ryan Sorensen, owner of Sorensen Plastering, sent a crew of 12 guys over for two weeks, paying them to plaster and stucco and do what needed to be done.
A flood
Tillie Uribe would have sworn she was all cried out. But in the middle of all the chaos — the giving strangers and the roof repair that turned into a house renovation, punctuated by occasional nights sleeping at the Shodas' home or in a hotel due to the construction — she found herself weeping at Home Depot.
She'd been sent to pick out the look of her redone home and she was going for the "cheapest stuff I could find, because people were giving and this is a lot of money and I'm frugal anyway." She was overcome by the kindness. One week after she buried Jose, strangers were cleaning her house. "It all freaked me out. I was supposed to be picking out stuff I knew I couldn't afford. And I heard God's voice say, 'It's OK. Just go with it.' So I was sobbing and yet had the most indescribable feeling, being at peace in chaos and not knowing what would happen next. It was crazy."
Crazy lasted for months. One task would be done and another wave of help would arrive. She went to Colorado to visit family at Easter and came home to a repainted interior. Her family got new carpeting and a rebuilt deck. The falling-down fence was fixed, a new bathroom plumbed, new wiring installed.
But it was more than a home repair. The buzz of life and the loving gestures were renovating the family, too. It all made it easier for them to stay in the house despite the tragedy that had occurred there. The house itself had changed. And no sadness could overcome the power of the love that poured over her family during that time, healing it, she says. It is not the same house where Jose gave up. And none of them are the same, either.
Here for you
On a recent night, unexpectedly balmy for March, Analisa Uribe and Matt Shoda chat companionably as they fix her bike. He is, for now, the main man in the Uribe girls' lives.
"I hope to be what I can be for them," he says, noting that Tillie is like a beloved big sister and her girls are his family. "I'm not going to overstep and try to be a father. Maybe at some point Tillie will date or marry. But if there's nobody to take them to a daddy-daughter event, I'll be there."
Miranda brings him the worries she doesn't want to weigh her mom down with. All the girls confide in him, sure he'll give them a different perspective than they will find in their all-girl home.
He never looked for attention when the renovation of five lives was underway or even since. The Uribes were in such a delicate place, he says. Time helps immensely. But a friend who knows the story recently made a video, now available on Youtube at www.youtube.com/watch?v=brZ2sxqxUGc. It's a testament to the power of caring.
His plan, Shoda says, "is to just pour love into them from a masculine, God-fearing perspective." To be the kind of stand-up, good neighbors he and his wife stood up and said they'd be.
EMAIL: [email protected], Twitter: Loisco