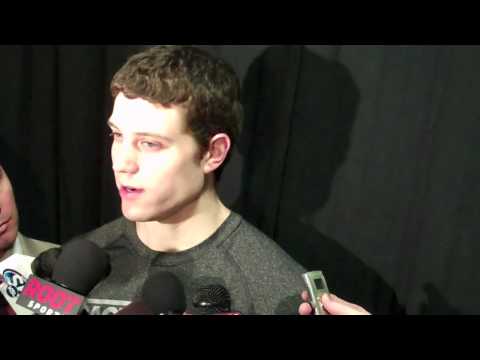 View 2 Items
Brandon Brown, Deseret News

SALT LAKE CITY — Before tonights game against the Utah Jazz, Sacramento Kings guard Jimmer Fredette talked to the media.
Fredette said he didnt expect to get a lot of playing time right off the bat as a rookie player.
I didnt come in expecting that I was going to play huge minutes right away, Fredette said, Its about buying your time, working as hard as you can, and getting the trust of your coaching staff and teammates and eventually things will turn.
Fredette also talks about the recent success of the Jazz and how the Kings are struggling but playing better than their record shows.