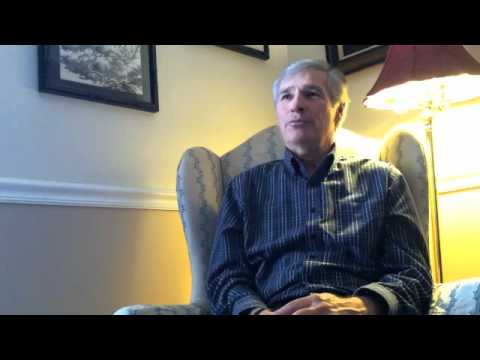 View 5 Items
Trent Toone, Deseret News

After working for a year as a substitute, Brad Howell was hired as a full-time LDS seminary teacher in 1987. During summer training, he was introduced to President J. Reuben Clark's classic 1938 address, "The Charted Course of the Church in Education," which charged teachers to take students into the scriptures every day.
Initially, Howell balked. It sounded good on paper, but he had his doubts.
"I remember reading it for the first time and checking the date. When I saw 1938, I said, 'This is out of date. This has no relevancy. These aren't the kids in my classes,'" a smiling Howell said. "I just didn't believe that the students would really want to involve themselves in the scriptures every day. I thought, 'You don't understand kids.'"
To prove his theory, Howell obtained permission to survey nearly 400 students at Layton High to find out if they were really hungry for the things of the spirit. When the results came back, not only was the young teacher proved wrong, but he was utterly flabbergasted.
While The Church of Jesus Christ of Latter-day Saints commemorates 100 years of seminary, it's also been almost 75 years since President J. Reuben Clark, then a member of the LDS Church's First Presidency, delivered an address that became the standard blueprint for education in the church. The talk came at a time when the church needed a definitive battle plan for religious education. Over the decades, prophets and apostles have quoted from "The Charted Course" again and again. All seminary and institute teachers are advised to study the document each year and incorporate its principles in the classroom.
"Though he gave this message before I was born, it is still fresh, powerful and profound today," said President Dieter F. Uchtdorf, second counselor in the First Presidency in his January 2011 talk, "A Teacher of God's Children" (LDS account required). "We should regularly recheck our position on that charted course and make sure that we are not slowly drifting off course."
The backstory
What sparked such a significant address in religious education?
Scott C. Esplin, an assistant professor in BYU's church history department, researched the topic and presented his findings in a 2006 article published in a campus magazine, "The Religious Educator." According to the article, the First Presidency was concerned about the influence of secularization in religious education. President Clark, the first member of the presidency to have a graduate degree, conducted a review of seminary and institute curriculum and found questionable terms that "in his opinion, … asserted that the teachings of Jesus were purely ethical and not divine."
With those concerns in mind, President Clark accepted an invitation to speak to more than 90 seminary, institute and BYU religion faculty members and their spouses in Provo Canyon at Aspen Grove on Aug. 8, 1938. The group represented the majority of church educators at the time.
President Clark told the gathering there were "two prime things that should never be overlooked, forgotten, shaded or discarded … First, Jesus Christ is the Son of God … Second, the Father and the Son actually and in truth and very deed appeared to the Prophet Joseph Smith in a vision in the woods." He said any individual who doesn't accept these doctrines is not a Latter-day Saint.
President Clark's remarks also offered keen insight into understanding students. "The youth of the church are hungry for the things of the Spirit; they are eager to learn the gospel, and they want it straight, undiluted," President Clark said. "They want to know about the fundamentals." He directed them to teach the gospel using the standard works and modern teachings of the church leaders as primary sources.
Early opinions of President Clark's message varied. While many praised and treasured the message as timely and inspired, one teacher tried to resign, another expressed concern over the loss of academic freedom and a third criticized the talk as "an expression of medieval theology."
President Joseph Fielding Smith, then an apostle of the LDS Church, offered support by writing to President Clark: "I have been hoping and praying for a long time for something of this kind to happen. I have talked to many of these teachers … and realize thoroughly the need of such counsel and wisdom which I hope will bear fruit."
Franklin L. West, church commissioner of education, was committed to act upon the message. In the year that followed, organizational changes were orchestrated and the curriculum was rewritten to reflect the principles of "The Charted Course."
Inspired document
A few decades passed with only casual references to "The Charted Course," Esplin wrote. Then a young general authority and former CES administrator — Elder Boyd K. Packer — began emphasizing it frequently. He was the first general authority to quote from the talk in his April 1963 general conference address and 10 years later, he published the talk as the appendix to his book, "Teach Ye Diligently." He described the document as an "anchor" and urged religious educators to study President Clark's address on numerous occasions.
"It is revelation; it is as much revelation as that which you find if you open the standard works," then-Elder Packer said in a 1993 CES talk.
"Now tonight as your teacher, I assign you to read it again. That is your homework," he said in 2004.
In a 1976 address, future church president Ezra Taft Benson said of "The Charted Course," "This counsel has not changed over the years. Its applicability is even greater today."
President Marion G. Romney quoted "The Charted Course" nearly word for word in 1980. It was also cited by Elder Bruce R. McConkie, President James E. Faust, President Henry B. Eyring and many others.
"He saw our time and beyond, with prophetic insight," then-Elder Eyring said in his 1998 talk, "The Lord Will Multiply the Harvest." "The principles he taught, of how to see our students and thus how to teach them, will always apply."
Chad Webb, an administrator of Seminaries and Institutes of Religion, said the fact that a member of the First Presidency gave this address, and to see it referenced repeatedly by prophets and apostles, is a significant thing. "It's a testimony to the value they place on seminary and institute, and even more so, the youth and the importance of teaching the gospel," Webb said. "It's an incredible statement."
Careers affected
Back in 1987, Howell struggled to internalize President Clark's words, but was determined to figure it out. He created a two-page questionnaire by taking phrases from "The Charted Course." One side was designed for an individual with questions requiring true or false answers like, "I am hungry for the things of the Spirit." The opposite side had questions such as, "The youth of the church are hungry for the things of the Spirit."
As Howell tabulated the responses, he said he was more than overwhelmed. More than 95 percent of students surveyed said they craved gospel knowledge, testimonies and spiritual experiences.
"The perception was others don't, but I do. I sat in my office just flabbergasted. You've got to be kidding me," said Howell, now an assistant administrator of Seminaries and Institutes of Religion. "It was a changing point in my career. It was an emotional experience and great blessing for me. The sad thing is I couldn't have the faith to believe President Clark — I had to test it for myself. That experience has been one of the formative experiences of my life."
The final paragraph of President Clark's address is a blessing for all teachers. One line reads, "May (the Lord) give you entrance to the hearts of those you teach and then make you know that as you enter there you stand in holy places." Webb said he hung that phrase on the wall of his office as a young teacher to remind him of the sacred trust of teaching LDS youths the gospel.
"Parents, priesthood leaders and even Heavenly Father had extended a trust to me to get to spend that time with these young people," he said. "I took that very seriously and tried to honor that trust with the way we spent our time, the way we talked about the gospel and the opportunity to bear testimony."
Webb said "The Charted Course" will continue to play a central role in training prospective and full-time LDS instructors.
At the end of each quarter, John Parker, seminary principal at Copper Hills High School in West Jordan, likes to ask students which lesson was their favorite.
"They never talk about a game we played or a movie we watched. Ninety-nine percent say it was when we talked about the Atonement of the Savior or when we learned to increase our faith or when we learned how to repent," Parker said. "Those are the lessons that are impactful, not the fluff or gimmicks. They want the pure doctrine. They can feel the influence of the adversary on them and they want to combat it."
There are times when Stephen Clark, seminary principal at Herriman High, wonders if President Clark (no relation) would have changed his talk had he known a few of the kids in his classes, but he agrees that students respond when the gospel is taught in a simple, mature way. To point every lesson back to the Lord, he keeps a Del Parson portrait of the Savior at the front of the classroom.
"During each lesson, we drop back and anchor it to the Savior's role and who he is, and it makes sense. Everything is connected to him … and they are connected to him," the principal said. "Students have talked about the impact that has had on them."
President Packer summarized in his book "That All May Be Edified," "President Clark was a prophet, seer and revelator. There is not the slightest question but that exceptional inspiration attended the preparation of his message ... I assign you to read it again. Read it carefully and ponder it. For by applying the definition the Lord himself gave, this instruction may comfortably be referred to as scripture."
Video: The talk that charted the course
On Aug. 8, 1938, President J. Reuben Clark of the LDS Church's First Presidency presented "The Charted Course of the Church in Education" to a gathering of seminary and institute teachers. The address became the standard of church education and is still quoted often by members of the First Presidency and Quorum of the Twelve Apostles. S. Michael Wilcox is not a general authority, but he taught in the Church Educational System for 38 years and has reviewed the address numerous times.