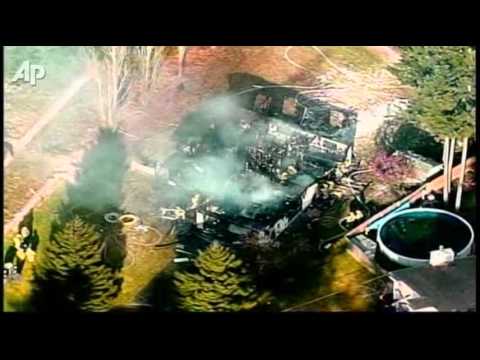 View 18 Items
YouTube

SALT LAKE CITY — For more than two years, family members, friends, neighbors and complete strangers kept a close eye on the case of Susan Cox Powell, the missing mother from Utah.
Anyone could relate to some aspect of the tragic story, and that makes the search for answers during the grieving process more pronounced. And it's left both those who knew the Powells and others seeking comfort in their faiths and communities.
"In the Jewish faith, it is understood that Moses asked God, 'Why do people suffer?' and his answer from God was that we will find out at the right time," Alan Bachman, chairman of the Salt Lake Interfaith Roundtable and member of the local Jewish community said. "No faith has the answer to why innocent people suffer."
Tragic events, he said, "shake us out of our current pattern, causing us to look for deeper meanings to life."
"In some cases, there are answers there, but in some cases, it is part of the mystery," Bachman said. "That's why they call it faith."
Debbie Caldwell, a former day-care provider for the two young Powell boys, Charlie and Braden, said she found comfort in her belief that the boys are now with their mother.
"I know that her boys are with her, they're with her," she said. And while she hoped the saga had ended differently, or not ever begun, Caldwell's faith was all she had to hold onto in the aftermath of another's seemingly senseless decisions.
"I think there is a lot of anger out there right now," said Barry Rose, a licensed clinical social worker and the county's mental health crisis line manager. He said the more a person has been following the issues surrounding the Powell family, the more likely it is that they're going to experience a reaction to the events that unfolded Sunday at the home of Josh Powell in Washington.
"Probably every DCFS caseworker is relating to that worker who was at the door. I would imagine that every law enforcement officer that has been involved in any way, or is connected to the case, is reviewing their piece or their part or their association," said Jackie Webb, a licensed clinical social worker who works with LDS Family Services in West Valley City. "I can't think that any parent wouldn't be thinking, 'How could you do this horrendous thing to your children.' The impact is very far-reaching."
When Susan Cox Powell first went missing, Webb was invited to speak to the Powells' LDS ward, members of which were struggling to deal with the news of of Susan's disappearance and the questions surrounding Josh Powell's involvement.
"It was just so traumatic for the neighborhood," she said. "We can't do anything to fix what is going on and that is pretty traumatic in itself."
People need to feel safe in order to overcome any reaction they might be having to any part of the ongoing story.
"It's important for people to know things won't ever be the same, but they will get better over time," Webb said, adding that maintaining a consistent lifestyle will help in most situations. Rituals can also bring healing.
Memorials and candlelight vigils popped up quickly Sunday night, in two states, allowing many people an opportunity to grieve publicly. A third was planned Monday night in Tacoma, Wash., again providing a chance for people to express their grief.
"As with most grief, time will heal that," Rose said, adding that the University Neuropsychiatric Institute's crisis line (801-587-3000) is available for anyone to call, at anytime, day or night.
"It's really normal to grieve and it is important that everyone grieves in their own way," said Dr. Rene Valles, an adult and child psychiatrist with Valley Mental Health. He encourages people to talk openly about what has happened, and to talk about the connection each person might have to the story and the family involved.
"Grieving allows us to be able to make sense of what has happened and to deal with it in our own way, to the point where we can accept it and can accept our feelings associated with it," Valles said.
He said it is important for people to know that help is available.
"It's also important for people to realize that it is not OK to hurt other people. It's not OK to violate the rights of other people," Valles said. "The choices that you make for yourself are entirely different from the choices you make for other people."
Bachman said he's not going to judge Josh Powell for his actions, as "that's really between him and God, and I believe in a God that will resolve that."
In a time of difficulty, he said gratitude has to stand out, but "faith is a beautiful thing."
"Most people would like to think these children are in a very special place," Bachman said. "We can only have faith."
And regardless of the religion, believing in something is sometimes the only thing that helps people to move on.
"After you get over the shock and the sadness, and you're left with the aftermath … in the end, it's really your spirituality that either pulls you up, and gets you going again, or leaves you stuck with the what-if questions," Webb said.
E-mail: wleonard@desnews.com Twitter: wendyleonards