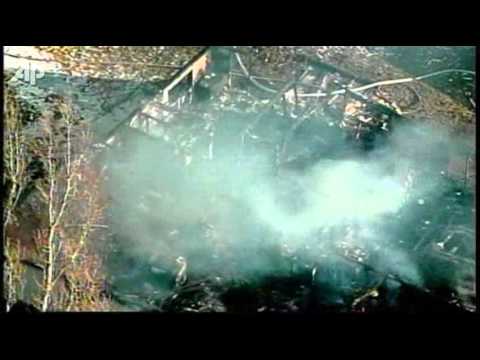 View 67 Items
YouTube

Over the last two years, we've had some what-ifs in our head, some thoughts of what could happen. I don't think anybody really believed he would do something like this.

—Josh Powell's estranged brother-in-law, Kirk Graves
Josh Powell's brother-in-law Kirk Graves interviewed by KSL Radio
KEARNS — The despair that spread among those knew Susan Cox Powell and her two boys only from images in the news was manifest quietly at a candlelight vigil Sunday night in the empty parking lot of a grade school in Kearns.
Prayer. A few words. The singing of the hymn "I am a Child of God."
Vigil organizer Cheyenne Miller put out an invitation on Facebook but was afraid a day owned by the Super Bowl would keep people from coming. But about 50 people came, some offering candles to those arriving without one.
The boys were in the temporary custody of Susan Cox Powell's parents, Chuck and Judy Cox. "I've never met any of the Powells or the Coxes," Miller said. But when she ">heard about the explosion in which Josh Powell and both of his sons perished, "I sat down and lost it."
"Any time a child dies they deserve to be remembered for who they were. To gather the community, even if we never knew them, it shows, it sends a message that we will not let these children be forgotten," she said.
Several spoke to the gathering at Miller's invitation, including 13-year-old Stormee Ryan. "I remember when I was a little girl and I saw her on the news, and that she was so pretty, and that she had gone missing," she said, calling the way the children died "selfish."
West Valley City Mayor Mike Winder and City Councilman Don Christensen heard about the vigil on a newscast and were among the crowd. Winder said city officials were among those shedding tears during the day, especially in the police department, which has spent the past two years investigating Susan Cox Powell's death — and was narrowing in on charges against Josh Powell.
Winder said Josh Powell may have known the "noose was tightening" and plotted to kill himself and his two children.
Not all at the vigil were strangers to the Powells and Coxes. Also there to thank the others attending was Kiirshi Hellewell, one of Susan's dear friends from the West Valley City neighborhood where Josh and Susan and the boys lived when at the time Susan disappeared.
"Now that they have been murdered," she said of Charlie and Braden, "It's hard to believe there is so much hate in the world."
Hellewell said she was the first to get news of the fatal explosion to Josh Powell's estranged sister and her husband, Jennifer and Kirk Graves, who live in West Jordan and had hopes of raising Charlie and Braden, ages 7 and 5.
"Over the last two years, we've had some what-ifs in our head, some thoughts of what could happen. I don't think anybody really believed he would do something like this," Josh Powell's brother-in-law, Kirk Graves, said. "We really thought Josh loved his boys."
From all appearances, Graves said Susan's parents had been good to the boys.
"While no longer in the child-rearing age, they very much cared about the boys and put in a great deal of effort to make sure they were happy, healthy and safe," he said, adding that their plans were now "turned upside-down."
A spokeswoman for the couple posted a comment on Twitter Sunday night that read: "Chuck and Judy Cox need time. Thank you for giving them time, privacy and prayers."
The boys had been taken by a social worker to Josh Powell's home Sunday for the first court-ordered, supervised visit since the custody hearing last week where Josh Powell learned his quest to get custody of the boys would at least be delayed, and that he would have to undergo a psycho-sexual evaluation, including a polygraph test.
Josh Powell let the boys into his home, but blocked the accompanying social worker from entering, according to police. She went to her car to call a supervisor for further instructions and then the home exploded.
Hellewell said earlier in the day that the custody delay and court-ordered evaluation may have been a tipping point that led to Sunday's lethal events.
Hellewell said she believes Josh Powell had something to do with her friend's disappearance. "I never wanted to falsely accuse him, but I believe Josh did it," she said. "I want to know where Susan is and I want all the details of what happened to her to come to light."
Neighbors besides Hellewell in the Powell's former West Valley neighborhood expressed dismay and outrage Sunday when they learned of the apparent intentional explosion that caused the death of the couple's two children.
"My body went numb and I started crying," said Tristan Trujillo, 15, who used to babysit the Powell boys when they lived on the same street. She said it  "felt like it was like a dream, like it wasn't really happening."
Tristan and her cousin Alexis created a makeshift memorial on their driveway, with colored chalk, that read: "R.I.P. Susan Braden and Charlie," and "Miss U Charlie and Braden Susan."
Alexis said that everyone in the neighborhood worried about the boys after they moved to Washington, because of "not having their mom and what happened to their mom."
Mercedez Trujillo, 13, said the sounds of Susan and Josh Powell arguing loudly were not uncommon during the time that they lived in the neighborhood.
"It's sad that he would kill his own kids because he didn't have the right to have them all the time," she said.
Hellewell, Sunday, said she worried Josh Powell would do "something drastic."
"He is the ultimate, selfish coward," she said. "If he wanted to kill himself, he could have done that. But he went and murdered two innocent babies. I can't believe he'd do something so evil."
20
comments on this story
Former day-care provider Debbie Caldwell has made at least two trips to Washington — at Thanksgiving last year and in January — to visit the boys. At the last visit, she said she told the boys, "Give me a hug, because I might not see you again for a while."
She said Chuck Cox had told her that Charlie did not want to see his dad Sunday, but because of a court order, he had to.
"I know the boys are with her, they're with her," she said, referring to her belief that Susan Cox Powell has been reunited with her two boys in death. She then added:  "I hoped it would not end like this."
Contributing: Peter Samore, Jasen Lee
E-mail: sfidel@desnews.com, wleonard@desnews.com
Twitter: SteveFidel, wendyleonards