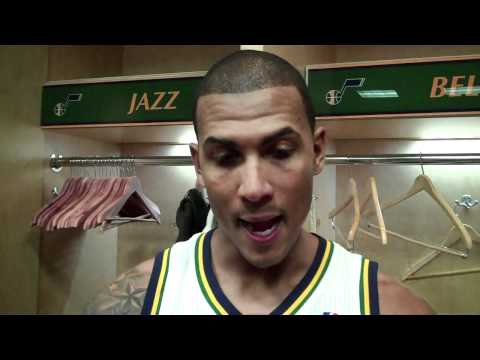 View 28 Items
Brandon Brown

SALT LAKE CITY — It's early February — much too early to enter panic mode after a couple of losses — but the Utah Jazz picked up a quasi-must-win game for this time of the season Saturday.
All the better that it came against the Los Angeles Lakers.
Al Jefferson and Paul Millsap combined for 34 points and 26 rebounds and Earl Watson returned from an injury to provide an inspirational spark as Utah snapped a two-game losing streak with a 96-87 victory at EnergySolutions Arena.
The bench made a huge difference in this game, which also ended a two-game losing skid against L.A. this season.
Josh Howard and Derrick Favors each scored 12 points, and Watson gave a gutsy performance that included 11 assists and eight points.
The win gives Utah (13-9) a boost as it embarks on a two-game Eastern Conference road trip in New York and Indiana, and faces five of the next six games away from home.
Kobe Bryant scored 26 points for the Lakers, but Utah outscored the visitors 29-20 in the fourth quarter.
Lakers coach Mike Brown was ejected during the Jazz's decisive fourth-quarter run after Watson stole the ball and then fed Favors for a big dunk. Moments later, Watson lobbed a perfect pass for a C.J. Miles slam, giving Utah an 11-point lead. Howard added a free throw following another technical on the L.A. bench, completing a 13-1 spurt.
Watson (ankle), Raja Bell (adductor) and Devin Harris (hamstring) all played after missing games this week with injuries.
EMAIL: jody@desnews.com
TWITTER: DJJazzyJody