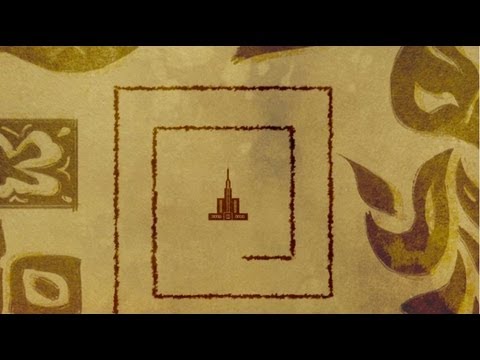 View 2 Items
YouTube

Temple message: "Temples are more than stone and mortar. They are filled with faith and fasting. They are built by trials and testimonies. They are sanctified by sacrifice and service." So begins President Thomas S. Monson in the newest Mormon Message on how "Temples Are a Beacon." This beautiful video put me in the mood to find other temple-themed blogs. Please watch this inspirational story, delightfully animated, and then continue reading the rest of my picks for today.
Temple fascination: This blogger is looking forward to attending the "Kansas City Missouri Temple Open House" because "People who have been reading for a while know that I have a fascination with Mormon temples. I'm not Mormon, but 1.7 percent of Americans are Mormon (for context, another 1.7 percent of Americans are Jewish), and we had two major (Mormon) GOP candidates in the primaries this year, so I like being able to understand where Mormons are coming from. As a quick primer, Mormon temples are the focal point of their faith. They act as a vehicle for their sacraments (called 'ordinances'). Because these houses are dedicated to the Lord, only Mormons in good standing with the LDS Church are permitted entrance. For the rest of us, temples can only be visited in one of two scenarios: if a temple has just finished being constructed, or if it has just completed extensive renovation. In either case, an open house will typically be held for visitors." Click to read more of her musings on temples of The Church of Jesus Christ of Latter-day Saints.
Temple sealing: This blogger in Manila, Philippines, recounts a beautiful experience of attending the temple to watch a family get sealed over the weekend. Afterward, the 3-year-old came up and "sat on my lap and said, 'Brother Dust, Maganda dito (translated to, It is beautiful here).' And truly it was beautiful in so many ways — beautiful building, beautiful family and friends, and most of all a beautiful feeling of the Spirit. I am thankful I was able to join in. Then he noticed the large mirror on the wall and deserted me to jump up and down waving at himself with excitement." Click to read more and to see the glorious photos of these newly sealed family.
Temple photos: I was blownaway by these gorgous photos of the "Laie Mormon Temple." Look at the incredibly vibrant colors of the foilage and sky? And how the temple is nestled within. So breathtaking.
Emily W. Jensen updates "Today in the Bloggernacle" on Mondays, Wednesdays and Fridays, presenting the best from the world of LDS-oriented blog sites. Her extended "Bloggernacle Back Bench" appears on Tuesdays.
Email: ejensen@desnews.com