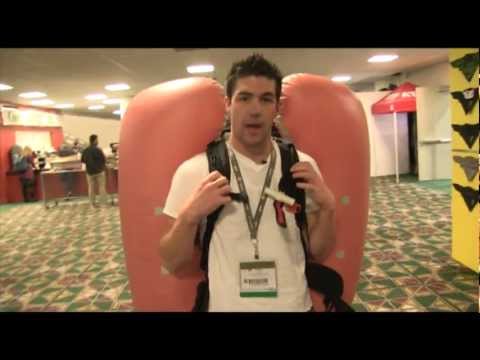 View 2 Items
YouTube

Hood River, Oregon-based Dakine released a new backpack that is combined with bladders that inflate to lift someone out of an avalanch.
The ABS TwinBags look like angel wings and generate lift if you are caught in an avalanche. The ABS TwinBags prevent you from sinking back into the snow and held keep your body horizontal position. According to ABS their 97% survival rate is the only proof they need.
The Altitude pack, made with industry leading ABS Avalanche systems, comes in two sizes and will easily store your avalanche shovel and probe with the ABS included into the pack. Using the more stable nitrogen gas to inflate the ABS TwinBag system, the Altitude pack is perfect for Utah's ever chaging conditions.
Whether you are spending a day on the groomers or venturing into the backcountry, Utah has an incredible amount of rideable terrain. It is no secret that Utah's "Greatest Snow on Earth" fuels our outdoor industry, but it is important to be prepared for any situation you may incur.
The Utah Avalanche Center reports that Utah averages 67 avalanches per season. Last year, Utah had 62 avalanches that were human caused and 34 of the avalanches caught people in them. The 2009-2010 season set a state record with 89 avalanches.
Tyler Tate is the owner and writer for T Squared Action Sports. Follow him on Twitter @TSquaredSports or online www.tsquaredsports.com.