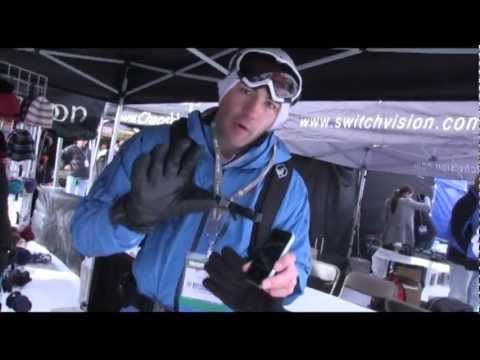 View 3 Items
Deseret News

Even during the coldest of days, we are tied to our cellphones. Our need to answer emails phone calls and text messages doesn't stop when the temperatures dip below freezing. The drawback is the cold fingertips you get when you take off your gloves resulting in a touch screen that doesn't respond to frozen digits.
Or as a skier or snowboarder, how frustrating is it to have to take the gloves off tuck them away so you don't lose then to only change the music on your iPod Touch or iPhone or other device?
Comment on this story
Innovation is the key to staying ahead in the outdoors market, and the performance wear company 180s has found its niche. Following the finger tip technology design it developed, 180s has released Quantum Touch Technology.
The Quantum Touch Technology is a leather-like interface that mimics the touch of your skin to operate your smartphone touch device. Rather than just placing the touch technology on the fingertip, the Quantum Touch Technology covers the entire bottom part of the glove, allowing full use of your hand as if you were not wearing any gloves at all.
The Quantum Touch Technology gloves are due to be released in the fall of 2012.
Tyler Tate is the owner and writer of T Squared Action Sports. Follow him on Twitter at @TSquaredSports.