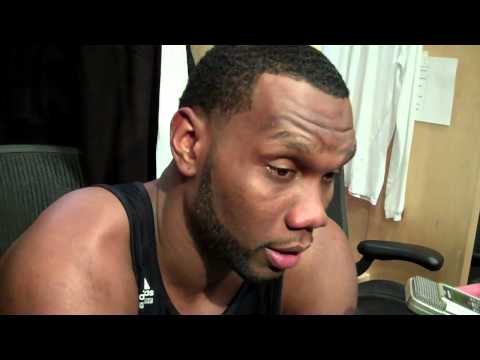 View 65 Items
Brandon Brown

On December 27th, the Utah Jazz were blown out 96-71 by the Los Angeles Lakers. While they came up short in a heart breaking overtime rematch Wednesday night, the progress Utah made in two weeks is very noticeable. The Jazz fell to the Lakers 90-87 to suffer their first home loss of the early season.
Who led LA to the victory? None other than Kobe Bryant who notched yet another 40-point game. Pau Gasol contributed 14 points and 11 rebounds, including a huge three-pointer from the corner with 2:00 minutes left in overtime.
Paul Millsap continued his great play, tallying 29 points and 9 boards. Josh Howard supported him with 18 points off the bench, including a pair of clutch three-pointers. Al Jefferson, coming off a torrid seven-game streak, struggled mightily against Laker Andrew Bynum, going only 5 of 17 for 11 points.
Going with the Vets: Tyrone Corbin showed that he might prefer to go with proven commodities in tight games, opting to go with his veterans down the stretch. It was a line-up of Howard, Millsap, Jefferson, Devin Harris, and Raja Bell who toiled most of the fourth quarter and overtime.
Conversely, the young players sat. Coming into the game, the four young guys — Gordon Hayward, Derrick Favors, Enes Kanter, and Alec Burks — were averaging a combined 75.2 minutes per outing. Wednesday night, they played a total of 45 minutes.
A superstar scorned: As if Kobe Bryant needed extra motivation. Fresh off a 48-point performance against Phoenix Tuesday evening, Bryant had another stellar effort Wednesday night. And it started early. Midway through the first quarter, under Utah's basket, Jazz guard Raja Bell fouled the Lakers guard and began jawing with his rival, earning a technical foul along the way.
Bryant never looked back. Scoring on a repertoire of tough jump shots and a steady diet of free throws, he showed no fatigue whatsoever. And while Bell battled hard until he fouled out, Bryant came out on the winning end.
Bench vs. No Bench: With the Lakers missing key reserves Josh McRoberts, Troy Murphy, and Jason Kapono, the Los Angeles bench was woefully thin and managed just 11 points on 5 of 13 shooting from the field (after going for 27 in the season opener).
Utah, featuring one of the more potent benches in the NBA thus far, was at full strength. And while they were more subdued, the 35 bench points were key toward the Jazz effort.
Odds n' ends:
After scoring 15 points in the first six minutes of the game, Utah managed just 46 over the next 30 minutes, spanning the second and third quarters.
Bryant scored 44.4 percent of the Lakers points, which was actually a decrease from Tuesday night's 48.5 percent showing.
In the pair of games against the Lakers, Jefferson has hit just 7 of 33 shots (21.2 percent).
David Smith is providing instant analysis for Deseret News' Utah Jazz coverage this season. He works for LDS Philanthropies and also blogs for the Utah Jazz 360 website. He can be reached at mechakucha1@gmail.com or on Twitter at davidjsmith1232.