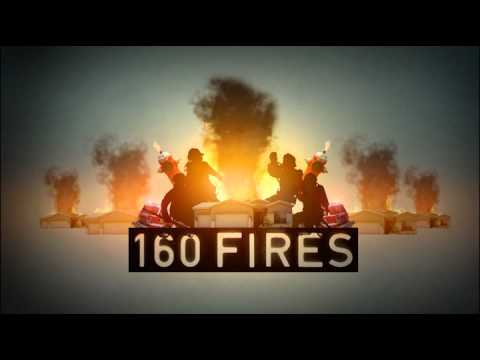 View 2 Items
YouTube

Editor's note: This article is part of a series on earthquake preparation. Read the rest of the articles here.
Utah is earthquake country. Every year, seismologists at the University of Utah record around 800 quakes. Most of them aren't strong enough to be felt, but a few times a year some community in Utah gets the luck of the draw to have a shaker that rattles them for a few seconds.
It's just a reminder that most of the state's population lives right next to a sleeping giant.
The Wasatch Fault has a major earthquake about every 350 years. The last one was 350 years ago.
When I say major earthquake, I'm talking about a 7.0 — something that would cause thousands of deaths and injuries, disruption to utilities, building collapse and ruined transportation. Initially, we would see chaos and destruction — a catastrophe.
So we plan, prepare and train while Mother Nature has given us time. You can, too.
On April 17 at 10:15 a.m., the state of Utah will hold the first statewide earthquake drill, the largest of its kind ever to be held in the state.
It's called the Great Utah ShakeOut.
We're asking Utahns from all walks of life to stop what they're doing and drop, cover and hold on for one minute. Then, when the "shaking" stops, review your emergency plan and emergency kits and conduct a home hazard hunt. Prepare your home by securing heavy objects, such as the water heater, furniture and TVs. Don't have a plan or a kit? In future columns, I'll explain how to gather and build your personal emergency preparedness supplies and how to prepare your home.
But as your new year's resolution to be ready for disaster in 2012 gets under way, the first step to completing that resolve is to register for the ShakeOut at ShakeOut.org/Utah. By allowing yourself to be counted, you join 412,000 other Utahns — including local governments, 10 school districts, seven colleges and universities and various private businesses — who are committed to being prepared.
See if your organization is on the list. Let's make that number grow. Registration allows you to receive further preparedness information about how to prepare. The website provides resources to help you plan your drill and share the ShakeOut with your friends and family.
A major earthquake would be devastating, turning your world upside down, but I don't want to just scare you. I want to help you get the tools and information you'll need when the shaking stops and recovery begins.
Joining the ShakeOut is a great first step. Each week, until the end of April, I'll bring you the best preparedness tips to get you ready. If you can't wait that long, go to BeReadyUtah.gov. It's all there.
We're all in this. If we prepare together, we can survive together.
Utah: Preparedness Now
What can happen if a 7.0 magnitude earthquake strikes the Wasatch Fault? This video, produced for the Great Utah ShakeOut, happening April 17, at 10:15 a.m., tells you what can happen and how to prepare your home or business for a major quake.
After watching the video, head to http://shakeout.org/utah and register for the Great Utah ShakeOut.
Joe Dougherty is a preparedness expert and spokesman for the Utah Division of Emergency Management and Be Ready Utah. Get daily preparedness tips by following @bereadyutah on Twitter. Emergency information is at @UtahEmergency.