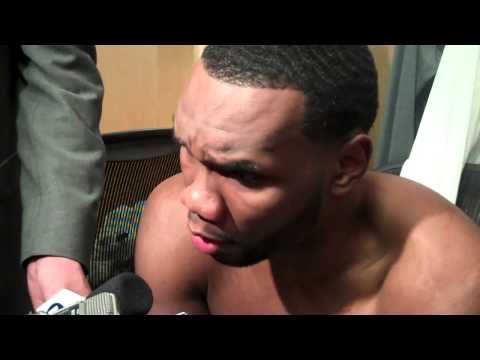 View 16 Items
Brandon Brown, Deseret News

SALT LAKE CITY — There's a pattern going on with this Utah Jazz season.
The Jazz returned home, played a team that isn't considered a Western Conference contender and, yep, won the game.
Thanks to an overall balanced effort, the Jazz edged the new-look New Orleans Hornets tonight at EnergySolutions Arena.
Al Jefferson, whose left calf seized up in the final minute, scored 22 points and Devin Harris added 19 as Utah improved to 2-3 with a 94-90 win over the Hornets.
Big contributions off the bench were just as critical as the Jazz bounced back from an ugly New Year's Eve blowout loss in San Antonio.
Josh Howard had a strong effort with 13 points and took a key late charge, while C.J. Miles chipped in 11 points and hit an important 3-pointer as the Jazz put the game away down the stretch.
Point guard Jarrett Jack — not the traded Chris Paul or injured starter Eric Gordon — led the Hornets (2-3) with 27 points. Jason Smith (16 points) and Chris Kaman (14 points) also gave New Orleans some punch off the bench.
This was a team win for Utah, which also got nice games from Derrick Favors (nine points) and several other reserves. Rookie Alec Burks even got in during the first half when the Jazz turned a seven-point deficit into a rare halftime lead.
The only other time Utah has taken a lead into the locker room? That came in their only home game against a team that isn't one of the West's best. And the Jazz won that one last Friday against Philadelphia, 102-99.
On the road against stiff competition, the Jazz have been blown out by the Lakers, Nuggets and Spurs.
EMAIL: jody@desnews.com
TWITTER: DJJazzyJody