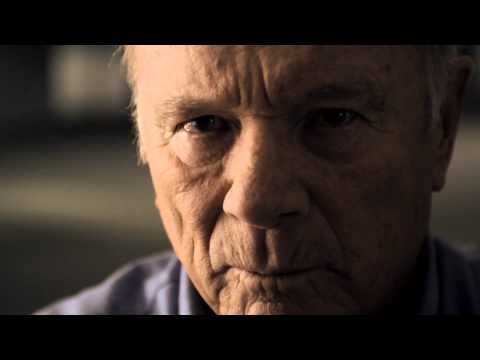 View 2 Items
YouTube

SALT LAKE CITY — "Why haven't we heard of this guy?"
That's the question asked at the end of the first television commercial for GOP presidential candidate Jon Huntsman Jr., which started airing Tuesday in the New Hampshire area.
The minute-long spot, paid for by a so-called "super PAC" reportedly funded by Huntsman's wealthy father, is seen as a last-ditch attempt to rescue the Utah candidate's lagging campaign.
The former governor has staked his bid for the White House on winning New Hampshire's Jan. 10 primary, the first in the nation. But he is barely registering in most polls and his campaign was in debt earlier this fall.
The commercial features grim-looking people making a series of gloomy pronouncements such as, "the world is literally collapsing and no one has shown up we can trust as a conservative" before detailing Huntsman's credentials.
It doesn't mention any other candidates by name, but one person complains about "some phony who tells me one thing and you another," an apparent jab at Mitt Romney, who's been labeled a flip-flopper on issues.
"It's rather ominous for an introductory ad," said University of New Hampshire political science professor Dante Scala. "Who knows, maybe that's the sort of thing that will break through to voters and capture them."
Scala said ads intended to introduce a candidate to voters tend to be upbeat, but this commercial shows people who "seem downbeat and depressed about where the country is" before getting to Huntsman.
"There are certainly a lot of discontented Republicans out there," Scala said. "This ad does try to speak to those voters."
What's important, though, he said, is whether they see Huntsman as the answer in a still-crowded field led in New Hampshire by Romney.
Utah advertising executive Tom Love, a longtime Huntsman friend, said that's likely to be the focus of future ads, both from the "Our Destiny" political action committee and, as the election gets closer, the campaign itself.
"I would expect the campaign to come in and explain who Jon is, and let him address that directly," Love said. "I would bet this is sort of softening up the turf and laying the groundwork for the campaign to come in."
Love called the new ads "interesting. They're in your face. They're direct." And, he said, a smart move to jump-start the campaign.
"Ads work. Media works, plain and simple. When you have a louder, stronger voice, people listen and people are influenced," he said. "This is a campaign that will have an effect."
The super PAC funding the ad is not allowed to coordinate directly with Huntsman but, unlike his campaign, can accept unlimited amounts of money.
As much as $750,000 in advertising time has been purchased, according to published reports citing unnamed sources in rival campaigns.
A report in Monday's New York Times said the move is a result of "an emotionally fraught, behind-the-scenes drama" to get billionaire industrialist Jon Huntsman Sr. to bail out the campaign.
The super PAC was formed in August and has not yet had to report its donors or expenditures to the Federal Election Commission. GOP ad maker Fred Davis left Huntsman's campaign then for the super PAC, a move viewed as giving him more money to spend.
Scala said it's going to take a lot of cash to sell Huntsman to voters.
"The key will be whether Huntsman Sr. will open his wallet further," the professor said. "It's going to take a sustained heavy ad buy … basically now through Jan. 10 for Huntsman to have a shot at this."
Currently, there's little competition on the airwaves in New Hampshire other than a few ads from Texas Congressman Ron Paul and Texas Gov. Rick Perry. Scala said Huntsman's buy appears to be the biggest so far.
Love said Huntsman's commercials could lead to a serious shake up in the campaign for the GOP nomination in 2012.
"It's possible, if he hangs around long enough and comes out with a strong showing," Love said. "That's a game changer, that changes the whole national landscape if Jon Huntsman wins or comes in a close second."
Email: lisa@desnews.com Twitter: dnewspolitics