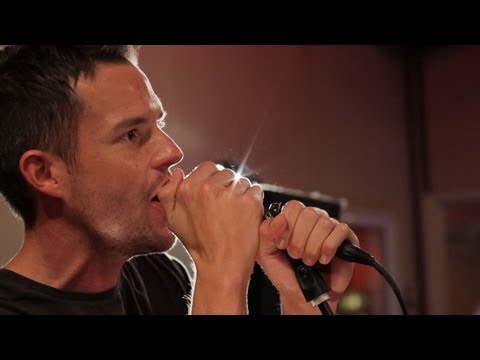 View 3 Items
YouTube

Flowers has never denied his faith, but his official declaration of it has set off quite a reaction.
"Brandon Flowers" and "Mormon" are still being paired in a lot of conversations from New Zealand to the United Kingdom.
The profile and video on Mormon.org is now up to 3,000 "likes" on Facebook, and its presence on the social network quickly approached 50,000 shares on Thursday.
The video has caught the attention of The Telegraph, which is appropriate considering the popularity of Flowers and The Killers in the U.K. Flowers' solo album debuted at No. 1 on U.K. charts in September.
The Telegraph describes the video as an attempt "to dispel the misconception that plural marriages are commonplace."
The New Zealand Herald posted a piece about Mormons "enlisting" the rock star to improve the Mormon image.
"Facing a skeptical public that still has questions about whether their faith is a religion or a cult, the Mormon church is turning to one of its least stereotypical adherents to win them over: Brandon Flowers, the lead singer of the rock band The Killers," the article reads.
The video also caught the eye of The Christian Post.
"In the latest video published by the LDS Church, the message is clear — being a rock star doesn't make you any less Mormon," wrote reporter Eryn Sun.
Flowers has never denied his faith, but his official declaration of it has set off quite a reaction. In the video, Flowers discussed striving to maintain his standards in the wild world of rock music. Rachel Kaiser, a backup singer in Flowers' solo tour, detailed what it was like working with him in a November Deseret News article.
"One of the first things he talked to me about was the fact we are both LDS," Kaiser told the Deseret News. "I think it was a way to break the ice."
The article continued: "Kaiser has been grateful for the high standards Flowers and others set. She has not been confronted with the partying, drugs and alcohol that often accompany musicians on tour."
Flowers performed the single "Crossfire" from his solo album "Flamingo" last September on Jay Leno's show.