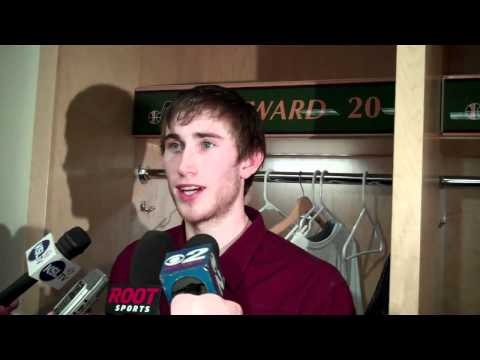 View 22 Items

SALT LAKE CITY — The Utah Jazz were without a whole lot to begin their game Monday night.
Two starters. An effective offense and interior defense. Spark and team chemistry.
All missing.
Al Jefferson and Raja Bell, sidelined with injuries, didn't heroically return to the EnergySolutions Arena court to save the day against the Portland Trail Blazers.
No problem.
Turns out, the Jazz didn't need them to rally out of a double-digit hole and earn an exciting 93-89 win over their Northwest Division rivals.
Earl Watson's revitalizing energy, Gordon Hayward's revived aim, Paul Millsap's resolve and rebounding, Devin Harris' recharged drive and re-engerized contributions down the roster helped restore and rev up both the home team and the crowd.
"Tremendous, tremendous team effort tonight," Jazz coach Tyrone Corbin said. "One to 13, the guys did a great job just staying in there. Things weren't going well for us early, but we stayed together, kept encouraging each other and forcing each other to play a little harder."
That they certainly did.
Just ask the Blazers, who built an 11-point lead on the cold-shooting Jazz (30.4 percent in the first half) and looked well on their way to a road win.
Until the Jazz fire got reignited in the second half.
"We got outworked. I mean, that's what it comes down to," Portland coach Nate McMillan said. "That team wanted it more than we did. It showed in their play."
Utah began turning things around midway through the third quarter when Harris hit a long jumper to bring a double-digit Portland lead down to nine.
From there, the Jazz kept gnawing away the Blazers' cushion, pulling within one at 70-69 on a pair of Harris free throws at the end of the third.
Nicolas Batum went on a 3-point spree early in the fourth to restore Portland's lead to five, but a couple of rim-rocking Jeremy Evans dunks helped get the crowd and the Jazz back in hopped-up mode.
The dunks helped energize Utah, in need of a win with a rough road ahead, as it poured it on over the next 51/2 minutes during a 13-0 stretch.
"I don't know anyway else to put it, it was just fun," said Miles, who began the spurt with a running jumper. "Everybody was playing hard, playing for each other, everybody was helping out.
"You see Jeremy catch a lob, catch a dunk off the rim," Miles added. "You see Earl hit a step-back jump shot at the buzzer on the shot clock. Paul makes a tough shot, another guy gets to the basket. When everybody gets rolling like that, it's just fun and we're hard to guard."
With the Jazz's leading scorer unavailable again — Jefferson missed his third game with an inflamed right ankle — Millsap stepped up and topped Utah with 19 points and 15 rebounds.
That helped counter All-Star hopeful counterpart LaMarcus Aldridge's big 25-point, seven-board outing.
But, as Corbin was so happy about, this was a team effort.
Miles finished with 15 points off the bench, Harris had 13 points and four assists, Hayward shook off an 0-for-8 start to dial in a dozen and fill-in starter Josh Howard (Bell's replacement) added 11 points, seven rebounds and four assists.
And there was Watson, who took over the game during the pivotal turnaround stretch. His line was an impressive six points, five rebounds, five steals, four assists and two blocked shots, and his impact was even bigger than that.
Watson mentioned that people claim you have to match Portland's energy. And added, "I'm the opposite — make them match our energy and just keep pushing and pushing and pushing, and we got the W."
The win improved Utah's record to 12-7, and snapped a three-game losing streak to Portland. More importantly, it gave the Jazz an early edge over the Blazers (12-9) in tiebreakers and postseason positioning.
"It's huge, especially if you think of the playoff race," Hayward said.
It showed "a lot of pride," he said of bouncing back from the rough start and 45-39 halftime deficit.
"None of us wanted to go out like that in our own building," Hayward said. "It was a lot of grit, a lot of fight. We hate losing. It was good for us to get this win."
Their stats weren't as gaudy, but this win wouldn't have been possible with the defensive contribution of Enes Kanter and the high-flying act by Evans (five points).
Watson thought the win showed a lot about the Jazz, who were able to rally even without starters Jefferson and Bell (strained right adductor).
"It was just focus, locking in, picking up the details, staying together," he said. "Our chemistry was off. Two starters is out is tough.
One of those starters (Big Al) is a major, major factor on offense. The other (Bell) is a catalyst on defense. That's a big adjustment. A lot of teams would just fold shooting 38 percent, but it showed our will and determination (and) it's not in the box scores."
It is in the win column, though.
Email: [email protected]
Twitter: DJJazzyJody