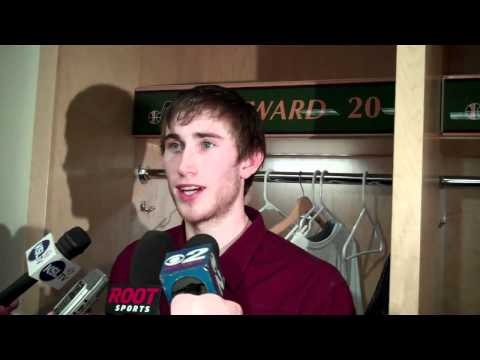 View 2 Items

SALT LAKE CITY — Yes, they're called "free throws." And some misguided folks might tell you they're the easiest shots you'll ever get. But, as any basketball player who's ever stepped up to the foul line in a tight ballgame will quickly tell you, there's absolutely nothing "free" about 'em.
Just ask the Utah Jazz.
They clanked a dozen freebies on Monday night, sputtering through a shaky 26-of-38 shooting performance against Portland, including a couple of agonizing misses in the last 13.3 seconds. And yet, when it counted the most, Gordon Hayward — who had missed one 11 seconds earlier — hit a huge pair with 2.3 seconds remaining to help give the Jazz a 93-89 victory over the Trail Blazers at EnergySolutions Arena.
"We missed some free throws down the stretch, we all did," said Hayward. "That's going to have to pick up. But it's good we knocked down the ones when we had to and got the win.
"That's definitely got to improve. We're lucky to win games like this when we shoot that poorly from the free-throw line. Those are free shots and we've got to be able to knock 'em down. It's not just the ones down the stretch but it's the ones in the first half that we missed, too. So tomorrow (at practice) we'll definitely get some free throws in.
"… Free throws are something you practice all the time and you've got to be able to knock 'em down no matter what's going on in the game," he said. "A lot of times they can get you going offensively, so we've just got to be better."
Utah (12-7), which was without injured starters Al Jefferson and Raja Bell, will no doubt be spending a little extra time on its foul shooting at practice today. Hayward, Josh Howard and C.J. Miles each missed at least two free throws in Monday's win, while Paul Millsap (7-of-8), Devin Harris (3-of-4) and Enes Kanter, Alec Burks and Jeremy Evans — who each went 1-of-2 at the line — all contributed to the 12 missed attempts from the charity stripe.
"I mean, it's crazy," said Miles. "I missed three, and I think everybody missed some.
"You shoot a hundred for every one you miss in the game — that's the rule now. That's the only way you can fix it. There'll be a few shots tomorrow (at practice) for sure."
Of course, it wasn't just Jefferson, Bell and their free throws the Jazz were missing on Monday night. They had a tough time making baskets, too, shooting just 38.1 percent (32-of-84) from the field.
But a decisive 51-37 rebounding advantage, gritty efforts by Millsap, Hayward, Howard and Harris, and sparkplug performances off the bench by Earl Watson, Kanter and Evans helped compensate for Utah's cold-shooting struggles.
"We missed 12 in a close game; we missed five in the first half and we were down six (45-39)," Utah head coach Tyrone Corbin said of his team's shaky foul shooting. "So we talked about it a little bit (at halftime), and we missed a few down the stretch there.
"But you know what? We'll deal with it and we won the game because we gutted it out.
"But we've got to get better," Corbin said. "We can't afford to shoot 68 percent from the free-throw line."
And you'd better believe the Jazz will be spending a lot of their "free" time shooting plenty of free throws today.
email: [email protected]