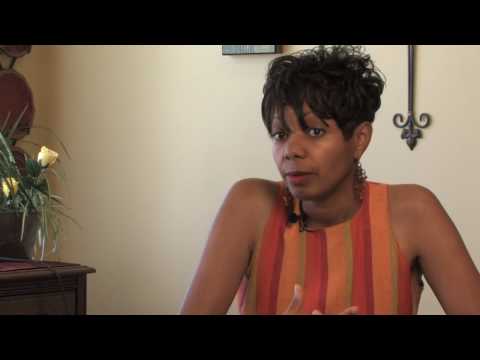 View 2 Items
YouTube

The professions … are starting to push toward a situation where they say that your willingness to violate your conscience is an ethical requirement to be a member of the profession.

—Jeremy Tedesco, Alliance Defense Fund
MICHIGAN — A university that expelled a Christian graduate student from its counseling program because she refused to affirm homosexual relationships may have violated her Constitutional rights, the Sixth Circuit Court of Appeals ruled today.
The ruling, which gives former Eastern Michigan University student Julea Ward a chance to present her case before a jury, was hailed as a "major victory" for individuals of faith by the Becket Fund for Religious Liberty, which filed a friend-of-the-court brief in the case.
In January 2009, Ward began a counseling practicum where she would meet with actual clients. However, one of her new clients wanted counseling in regards to his homosexual relationship — a lifestyle Ward knew she couldn't validate as a Christian who believes same-sex relationships are wrong.
Shortly before the client arrived, Ward contacted her supervisor and asked to transfer him because of a values conflict — an acceptable option within the profession — and her supervisor agreed.
Yet a few days later, Ward was called in for a review and told that unless she could "see the error of her ways" and change her "belief system," she would have to leave the program, despite being just a few classes away from graduating, according to court documents.
"Requiring me to affirm and validate homosexual behavior forces me to violate my religious beliefs and conscience," she wrote in a letter to the school. "It also requires me to express a point of view regarding homosexual behavior that I disagree with based on my convictions."
Ward said she didn't believe she was "discriminating against a person based on their sexual orientation because I would be willing to counsel that same person on any other matter unrelated to his or her homosexual conduct," she wrote in a letter to her professors.
Her professors and the school saw it differently, and insisted Ward's behavior violated the American Counseling Association's code of ethics, which states: "Counselors do not condone or engage in discrimination based on age, culture, disability, ethnicity, race, religion/spirituality, gender, gender identity, sexual orientation, marital status/partnership, language preference, socioeconomic status or any basis proscribed by law. Counselors do not discriminate against clients, students, employees, supervisees or research participants in a manner that has a negative impact on these persons."
After she was dismissed from the program, Ward filed a lawsuit, but the state courts agreed with the university.
Eastern Michigan vice president of communications Walter Kraft clarified today in a statement that the Sixth Circuit "did not rule that the university engaged in discrimination and it did not rule in favor of Julea Ward. Rather, the Sixth Circuit Court ruled that there needs to be additional legal proceedings before a decision can be reached."
He added the case was never about religion or religious discrimination, nor homosexuality or sexual orientation.
"This case is about what is in the best interest of a person who is in need of counseling, and following the curricular requirements of our highly respected and nationally accredited counseling program…(which) require that counselors are not to allow their personal values to intrude into their professional work."
But counselors should not have to leave their values and religious beliefs at the door when they go to the office, said Ward's attorney, Jeremy Tedesco, of Alliance Defense Fund, a Christian legal alliance based in Scottsdale, Ariz.
"The professions … are starting to push toward a situation where they say that your willingness to violate your conscience is an ethical requirement to be a member of the profession," Tedesco said. "If one university can do this … then it's something that can happen in many contexts. I am utterly convinced that this is the tip of the iceberg and we'll be battling these cases for years to come."
After the dismissal, Ward transferred schools and began another master's program almost from scratch. Regardless of whether she's allowed to return to EMU to finish her degree, she's hopeful that the outcome of her case sets a helpful precedent so this doesn't happen to others, she said in a video clip.
"She's a very strong Christian who has the courage of her convictions and just wants to see justice be done," Tedesco said. "She is obedient to God's will in whatever happens with all of this."