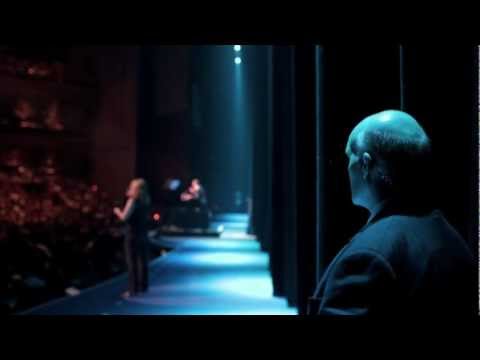 View 2 Items
YouTube

Democrats will say they have failed to pass a budget because of Republican 'obstruction' and the threat of a filibuster in the Senate. However, they know that budgets only require a simple majority to pass and are not subject to a filibuster.

—Sen. Mike Lee, R-Utah
In a business where timing is everything, on the day President Barack Obama takes to Capitol Hill to give his State of the Union address, the Senate also hits the 1000-day mark in its failure to pass a budget.
While the House, controlled by Republicans since the 2010 midterm elections, passed a budget on April 15, 2011, the Senate, controlled by Democrats, has not passed a budget since April 29, 2009.
According to the Congressional Budget Act of 1974, it is essential that Congress pass a budget to assure effective congressional control over the budgetary process, to determine appropriate levels of federal revenues and expenditures and to establish national budget priorities. As per the law, the Senate Budget Committee is required to report the concurrent resolution on the budget by April 1, and Congress is supposed to complete action on the current resolution on the budget by April 15.
"If the president wishes to begin a genuine dialogue with the American people in tomorrow's State of the Union address, then he must hold his own party accountable for its dogged refusal to produce a plan to prevent this crisis and lift this cloud of uncertainty from the economy," Sen. Jeff Sessions, R-Ala., and Paul Ryan, R-Wis., write for National Review Online. "The president must also deliver what he has so far refused: serious reforms to change our debt course and prevent fiscal disaster."
Since 2009, when the Senate last passed a budget, the world has seen tragedy, triumphs and losses, with events including:
Michael Jackson, Elizabeth Taylor and Steve Jobs died
The iPad 2 was also released
The tea party grew and developed from its January 2009 beginnings
Sonia Sotomayor and Elena Kagan were sworn in as Supreme Court justices
Obama won the Nobel Peace Prize
A gunman killed 13 in Fort Hood shooting
Kidnap victim Jayee Dugard was found alive after 18 years
A Nigerian attempted to bomb a U.S. plane on Christmas day
Haiti was hit by a devastating 7.0 earthquake
Obama signed his health care law
The oil spill in the Gulf of Mexico was set off by an explosion on an offshore rig
10 Russians were expelled from the U.S. after accusations of spying
Wikileaks released reams of U.S. documents
33 miners in Chile were rescued from a collapsed mine
Republicans gained control of the House of Representatives
Osama bin Laden was killed by U.S. Navy SEALs
Prince William and Kate Middleton got engaged — and married
Brett Favre retired, and then retired again
Rep. Anthony Weiner resigned after tweeting an inappropriate photo
Tiger Woods apologized for infidelity and took an "indefinite break" from golf.
Tiger Woods returned to golf.
In May 2011, Senate Majority Leader Harry Reid said it would be "foolish" for Democrats to propose their own federal budget for 2012, The Los Angeles Times reported at the time. Democrats don't plan to produce a budget this year either, Politico reports.
"Democrats will say they have failed to pass a budget because of Republican 'obstruction' and the threat of a filibuster in the Senate," Sen. Mike Lee, R-Utah, said. "However, they know that budgets only require a simple majority to pass and are not subject to a filibuster. The truth is that they cannot publicly reveal what they would like to spend because the American people would reject it out-of-hand."
"Each showdown over continuing resolutions, looming government shutdowns, and temporarily funding the federal government has its roots in the Senate's failure to perform this basic task of governance," W. James Antle III writes at The American Spectator. "So when the president speaks about 'economic fairness' and criticizes, either implicitly or explicitly, the fiscal policy course charted by Paul Ryan in the House, it is worth noting that no detailed Democratic alternative exists."
Speaking to Human Events, Ryan said Democrats have realized that with an estimated $2 trillion in tax increases added to the $1.6 trillion new taxes from the health care overhaul and the expiration of the Bush tax cuts in 213, the middle class would have to see their taxes rise.
"There's no way you can simply tax the one percent to get this kind of money, so they would have to violate their promise not to raise taxes on middle-income earners," Ryan said. "Faced with the reality of having to show the country the enormous size of the tax increases required by their plan, they decided just not to budget in the first place and take that rap instead."
Ryan also criticized the president for delaying the release of his fiscal year 2013 budget. Under the law, the president's budget is to be released on the first Monday in February, but the administration's budget will be put out on February 13 rather than February 6, Politico reports.