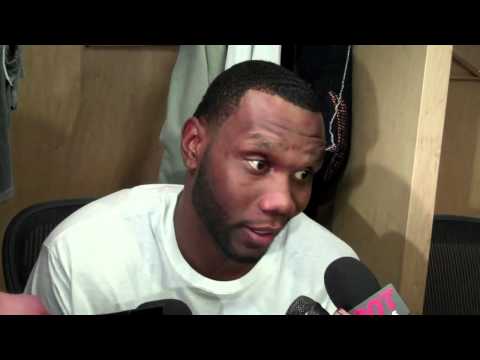 View 61 Items
Brandon Brown, Deseret News

We are Utah Jazz. We are family. Obviously we're supposed to stick together. That's what teammates do, and it's greatly appreciated.

—Devin Harris
SALT LAKE CITY — Give credit to Devin Harris. He knows his team's marketing campaign.
Harris missed Friday's practice because of stomach flu, and he also temporarily avoided being asked about his name being on the trading block, according to ESPN's Marc Stein.
Back with his team Saturday, Harris was happy to hear that his teammates had his back when asked about the rumor and Harris' play this season.
"We are Utah Jazz," Harris said, repeating the franchise's 2011-12 slogan. "We are family. Obviously we're supposed to stick together. That's what teammates do, and it's greatly appreciated."
Having been dealt three times in his eight-year career — from Washington (draft) to Dallas to New Jersey to Utah — Harris brushed off the trade talk. He repeated "been there, done that" three times when asked different questions about the rumor.
"It's not something you can control," Harris said. "I've been to that point where you worry about it (and wonder), 'Is it what I'm doing?' You can't control it, so you can't worry about it."
Jazz center Al Jefferson hadn't heard about Harris' rumor, but he knows the point guard expects that through the March 15 trade deadline.
"You just can't worry about it," Jefferson said. "When nobody wants you, that's when you need to be a little nervous."