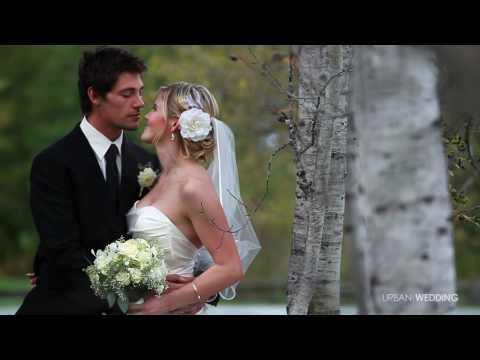 View 2 Items
YouTube

She's been involved since the very, very early days as one of the first people to bring skis into the pipe.

—Peter Judge
Sarah Burke believed she was born for the mountains. After famous, daredevil Canadian freestyle skier succumbed Thursday to injuries sustained after crashing at the bottom of a superpipe training run in Park City, Utah, the video released after the accident last week by the Ski Channel is chilling.
In the documentary, Burke and her husband Rory Bushfield rhapsodized together about their love of the mountains and adventure.
"It's what our lives are, is being on the hill," Burke says to the camera, according to the Toronto Star. "And there's a reason for that — it's amazing. It's where we met, it's where we play, we live..."
At this point, Bushfield gently interjects: "And hopefully where we'll die."
Burke looks lovingly over at him: "Where we'll die."
A trailblazer in her sport, Burke was a native of Midland, Ontario. Just 29, she had been working toward the 2014 Olympics.
Burke started competing on moguls as a member of Team Ontario before switching to freestyle and winning the halfpipe competition at the 2001 U.S. Open of Freeskiing.
At the 2005 world championships she made history as the first and only woman to land a 1080-degree spin (three full rotations) in competition. She was the first skier to win an ESPY award when she was named as Best Female Action Sports Athlete in 2007.
Along with her accomplishments on the slopes, Burke will be remembered for fierce advocacy of her sport. She lobbied hard to have the women's halfpipe included in the Olympic games. Her persistence was a major factor behind the sports' inclusion in the 2014 Sochi, Russia Games, reported the Canadian Broadcasting Corporation.
Burke was looking forward to competing in the Olympics.
"We're so excited," she told Bleacher Report's Ally Williams in July. "It's been something we've been working for a long time and try to push to make happen. We heard in April that we're going through and we'll have a Canadian team formed, so, yeah, it's incredible. I'm really excited to get to be a part of it.
She is widely considered the face the the sport. "She's been involved since the very, very early days as one of the first people to bring skis into the pipe. She's also been very dedicated in trying to define her sport but not define herself by winning. For her, it's been about making herself the best she can be rather than comparing herself to other people," said Peter Judge, CEO of the Canadian Freestyle Association.
But success didn't go to Sarah's head. "She's probably one of the nicest people I've known in my life, and that's about the only thing I have to say about it," said American superpipe skier Simon Dumont, a multiple X Games medalist.
When she wasn't on the slopes, Sarah volunteered time coaching young women interested in freestyle skiing, participating in triathlons and working on renovations in her Whistler home. She told Williams she loved to travel and looked forward to traveling with her husband, Bushfield. The couple married Sept. 25, 2010.
"And we're getting a puppy," she said. "You know, the usual stuff! As for the long-term future, it's keep having fun out there on the hill and an eye on the prize for the Olympics, and training hard for that!"